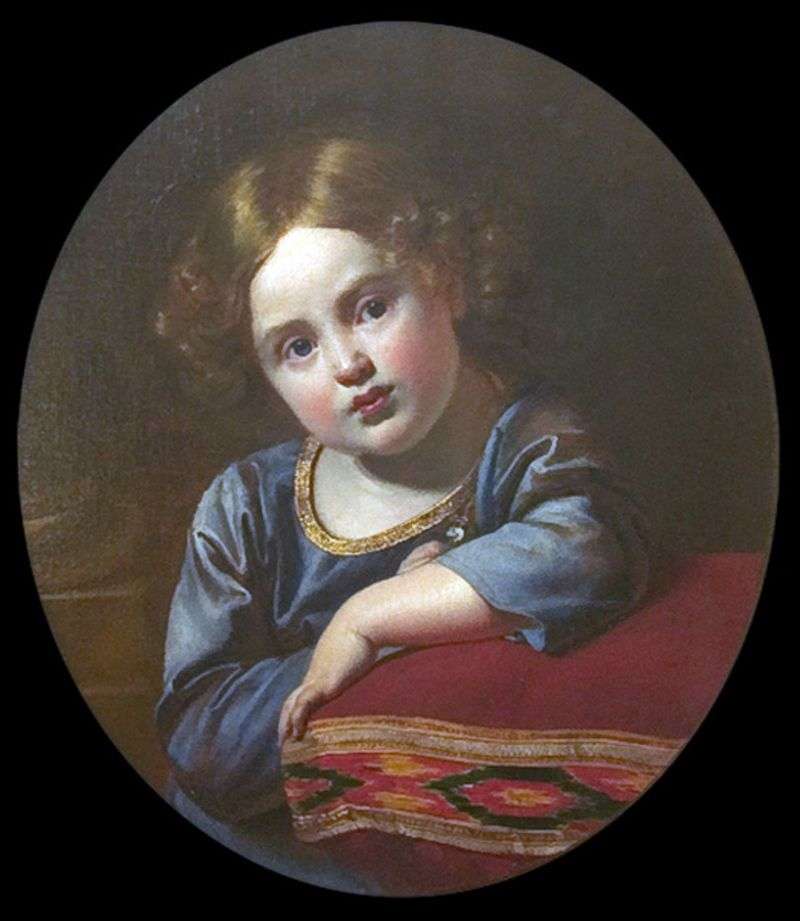 A children's portrait is perhaps the most difficult kind of a picturesque portrait. This task is difficult primarily because the child almost never sits quietly, he is always in motion. In addition, the baby face does not have pronounced features, so the transfer of similarity is a difficult task. Finally, the portraitist needs to have a subtle taste, since when imaging babies it is easy to fall into sugary.
Nevertheless, Kiprensky, like no other Russian painter, willingly wrote children. And not only because he loved them very much. Perhaps his brush and pencil imprinted a whole gallery of children's portraits also because, being a romantic nature, always carried away by women, Kiprensky himself had no children. And his love for them, he seemed to embody the portraits he created. Yevgeny Gagarin is the son of Prince GI Gagarin, one of the most enlightened and interesting people in the most cultural circles of St. Petersburg.
In the spring of 1816 GI Gagarin was appointed counselor of the embassy in Rome. Before him, this position was occupied by A. Ya. Italinsky, who treated the young Russian artists with hostility and even somewhat spitefully GI Gagarin supported young Russian artists. In the house of the ambassador, friendly evenings were arranged, he sent letters to Russia asking them to increase the content of the artists. Kiprensky was acquainted with him in St. Petersburg and was sincerely glad to meet with him, especially since his relationship with Italinsky soon deteriorated. Gathering all sorts of gossip, Italinsky sent a letter to Russia, recommending recalling Kiprensky from Italy.
The arrival of GI Gagarin prevented him from achieving this. Yevgeny Gagarin was born on October 25, 1811 in St. Petersburg. In the portrait he is about five years, therefore, Kiprensky wrote it when he was in Rome, at the end of 1816 or at the beginning of 1817. According to those who knew his contemporaries, E. G. Gagarin was "a man of the happiest nature." Later he became a chamberlayer and healed the life of a rich sybarite. In 1838 he married and settled in Odessa. He died at the age of 75 years. The portrait remained in the Gagarins' family about one hundred and forty years old – AV Mamonov acquired it in the 1950s in Brussels from Mikhail Anatolyevich Gagarin, the direct grandson of the person portrayed in the portrait.