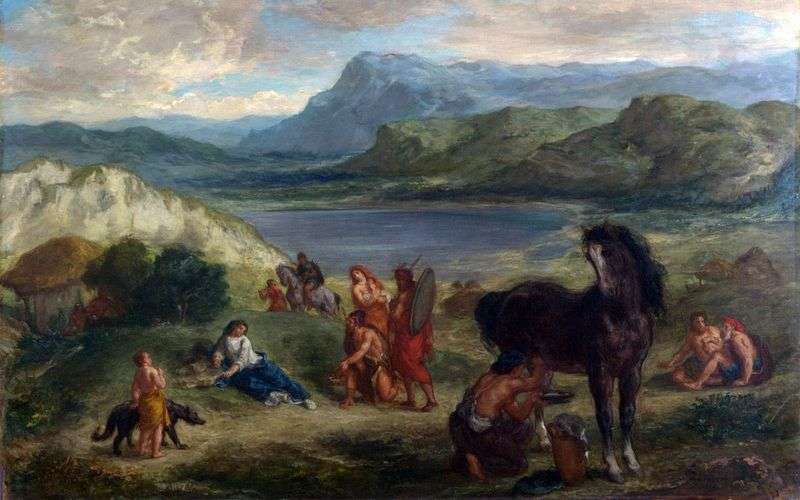 The Scythians are an ancient people that existed in the 8th c. BC. e. – IV century. n. e. The highest heyday Scythian kingdom in the Crimea reached in 30 – 20 g. II century. BC. e. The famous Roman poet Ovid served his sentence in Little Scythia. Here the artist depicted the association of Ovid and the Scythians. Ovid, – he stands out with his clothes, – half-sat on the hill and talking with a group of Scythians.
A boy with a dog listens with curiosity. Someone is resting, a young man milking a mare. The vast panorama is spread out in front of the viewer – the mountains covered with greenery, the lake among the mountains, as if in a cup, the cloudy sky is illuminated by the sun, already hiding behind the mountains.
Unlike other Delacroix paintings, there is no rapid, rapid movement. This picture is full of tranquility and peace. Fertile land, happy people. With special love the artist wrote out a beautiful horse favorite character of his works.