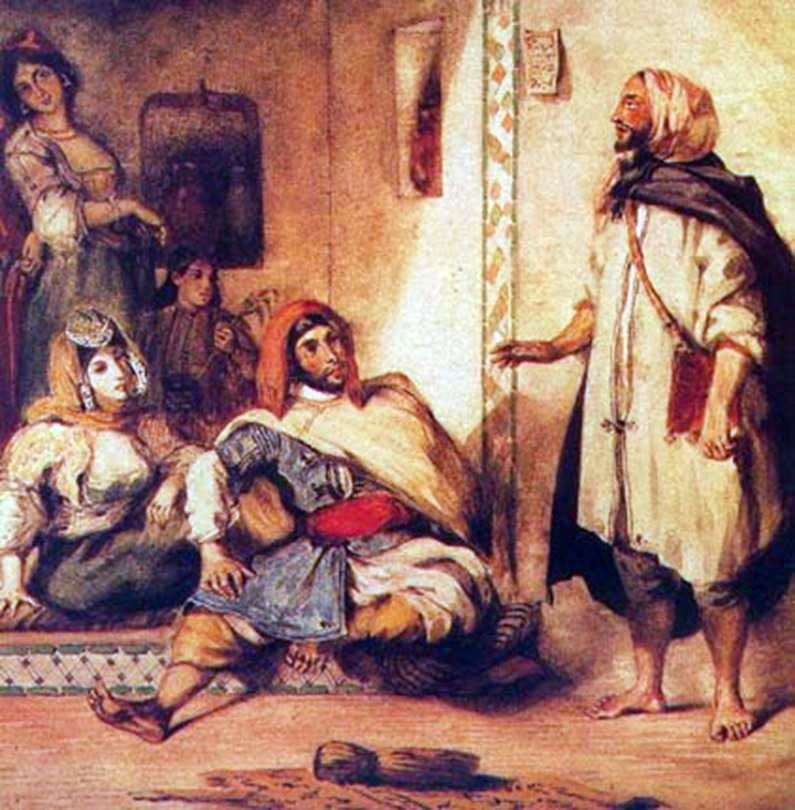 The reduction of objects in perspective is one of the technical techniques that help the artist create the illusion of space. Delacroix used this technique to "lead" the viewer's view. In "Freedom leading the people" in the foreground are depicted the bodies of the fallen, whose diminishing in the long term limbs lead the viewer's view to the main character of the picture – Freedom.
The sensation of movement here is achieved by the special position of the feet of a street boy, the hands of a man kneeling on his knee and the feet of Freedom. Pulling forward the diminished arm of Freedom in the long run, Delacroix creates a rotational "vector" in the work. It seems that this hand is about to break out of the canvas – into the real space where the viewer is.
In the watercolor work "Moroccan family" Delacroix uses a reduction in perspective very carefully. If you look carefully at the left leg of the man standing on the right and on the right hands of seated people, it becomes clear that in this case, a decrease in perspective should lead the viewer's eyes to the central figures of the picture.