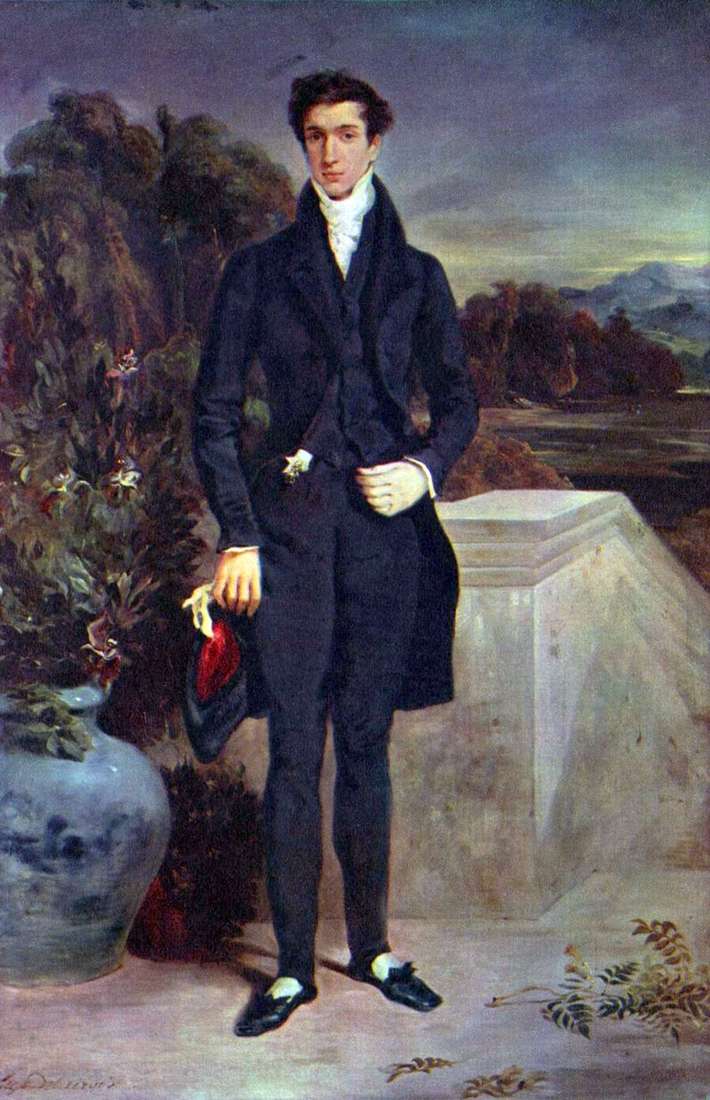 Portraits of Delacroix wrote always, although this genre was not the leading one in his work. Usually the portraits of the artist were ordered by his acquaintances. So, Prosper-Parfa Gubo, owner of a private school in Paris, ordered Delacroix a series of portraits of outstanding people.
In 1838, Delacroix voluntarily created a portrait of his close friend, the composer Frederic Chopin. In addition, the brush Delacroix owns several portraits, where the characters are depicted in full growth against the backdrop of the landscape or in the interior. The most noteworthy in this series is the portrait of Baron Schwyter.
The contours and color of the figure gave friends a reason to call this work "a case for a double bass". At the same time, with its lyrical mood, it resembles the picture of Thomas Lawrence, presented in the Salon of 1824. There she saw Delacroix, and the following year – during his trip to England – personally met with her author.