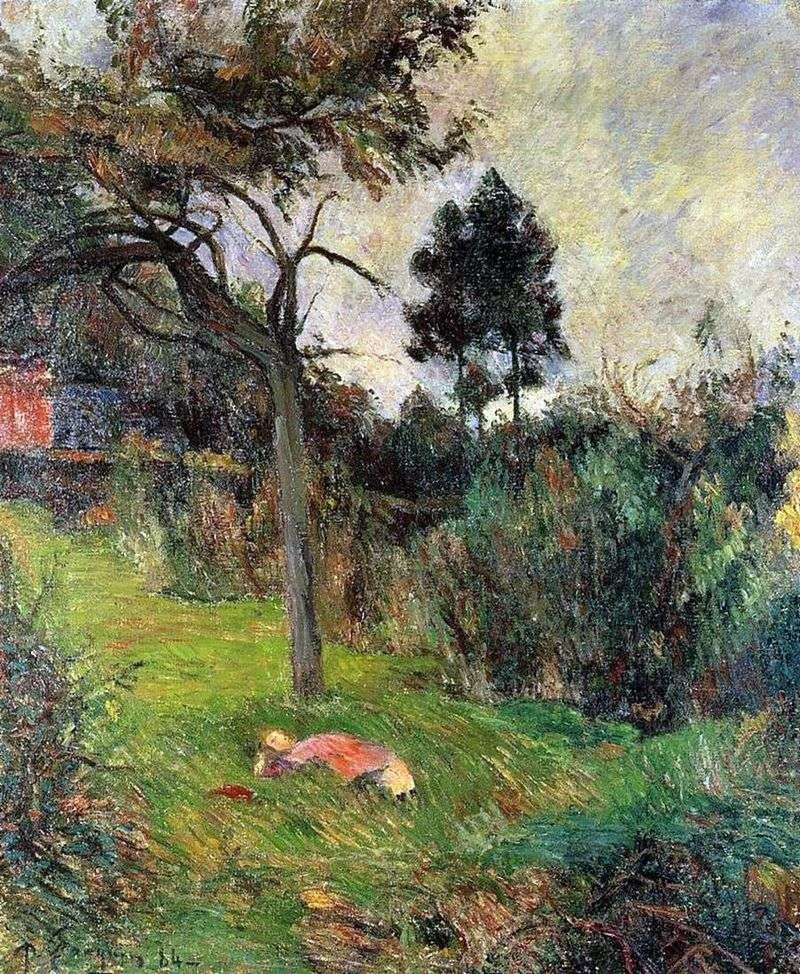 Having spent many years in Tahiti, among the natives and even feeding heartfelt affection for the fairer sex, the French artist Paul Gauguin, of course, diligently studied not only the language, but the traditions, customs, way of life and customs of the local residents, in an effort to merge with it, externally primitive world, to become here truly "their own". It can not be said that he was quite successful in this, for he was still a man of his circle, a civilized culture.
Much of the surrounding, for sure, seemed to him exotic, and nothing more. The most inspired landscapes. In this genre,
Gauguin truly recovered himself.
Here is one of such landscapes – "Young woman lying on the grass". Now, if the post-impressionists inherited from the Impressionists, it's an indistinctness, blurriness in the image of human figures and forms. People – not at all important in modernism, they are interested in artists insofar as.
Here and in Gauguin, a young woman guessed in a juicy, dense grass only because she was brightly dressed, and otherwise, perhaps her face would merge with a riot of greenery. Physiologically, the movements of Gauguin's brush are seen from the bottom up. So the grass is drawn, but not the trees. It is curious that the tree, under which the woman lies, is dry, it does not give the coveted shadow.