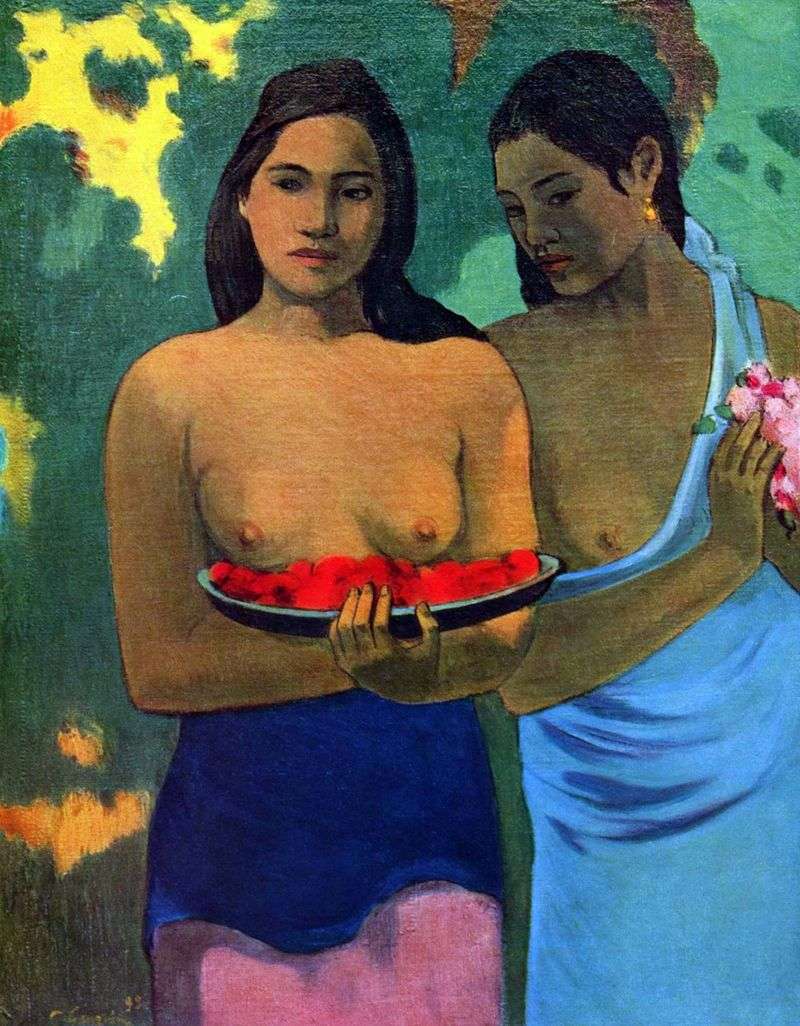 Paul Gauguin decided to move to Tahiti not immediately. The road there ran through the French province of Brittany, which was located at a distance from the noisy and bohemian Paris.
To artists of the following generations, the master advised always to have before his eyes the images of Persians, Cambodians and Egyptians. And he himself for many years connected life with Polynesia and even got a new wife there.
Young Tehura Gauguin painted often and willingly. That one, then against the backdrop of Tahitian landscapes, then next to other Papuans.
The natives did not always posed fully dressed
– they were not shy of nudity. And elastic female forms could be involuntarily admired not only the artist. It is possible that in Tehura Gauguu Eve was seen, banished together with her husband from the Garden of Eden. And where else was she to settle, if not in earthly paradise?
Dark-haired, with swarthy bodies, slanting Tahitians in the painting "Two Women" hold modestly, but with dignity. If one is naked to the waist, dressed in a dark skirt, then on the second – a white cape, and only the right chest is open to outsiders. One holds a dish with exotic fruits, the other – pink flowers. Her hands are, as it were, prayerfully folded. Yellow-green background is in harmony with the swarthy tan of young female bodies.