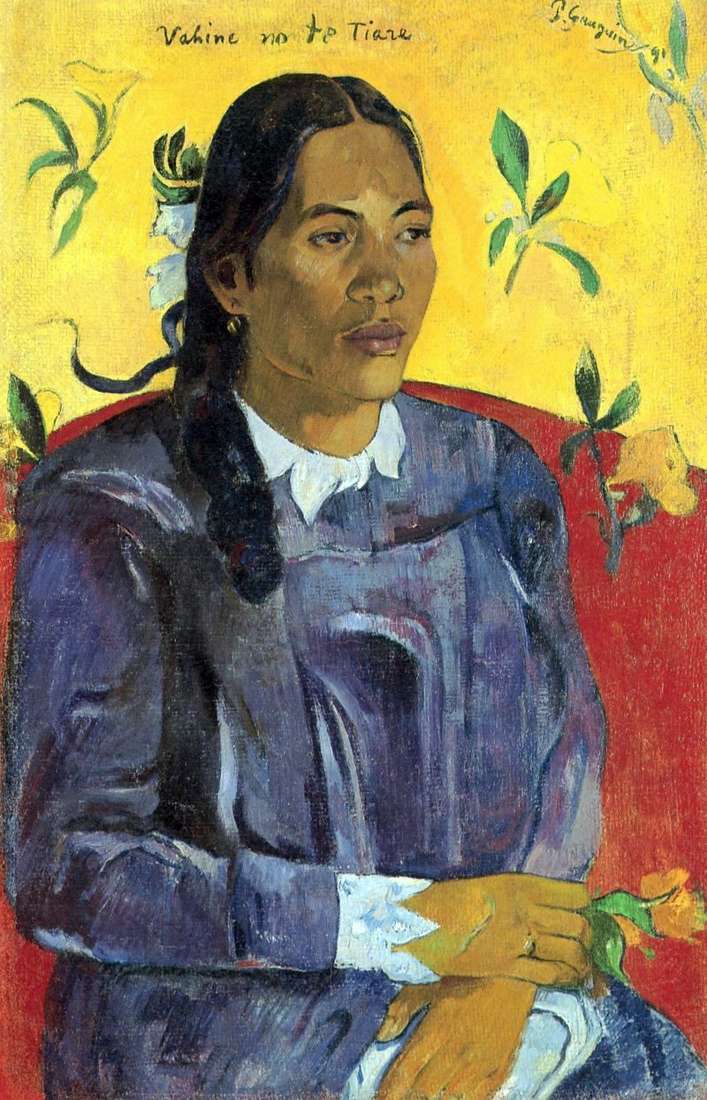 Glyptotheca Carlsberg, Copenhagen. "… Gauguin again took up his brushes and pencils, not without difficulty." In a new place, it's always not easy for me to put the car into operation. "And indeed, he lacked the main thing – understanding the Maoris who watched him, more or less avoiding him, and the relations with which Gauguin was establishing very slowly, confused him and the flooded landscape with its sharp, flashy colors, which "blinded" Gauguin, he did not dare to transfer them in their original form to the canvas.
One day, one of the neighbors ventured
into Gauguin's hut to look at the pictures pinned to the walls-these were reproductions from paintings by Manet, Italian primitivists and Japanese artists whom Gauguin hung next to photographs of Metta and children. He used this visit to sketch a portrait of a Tahitian woman. But she winced, she said "ayta!" and disappeared, but soon returned – she left to change into a smart dress and stick a flower in her hair. The woman agreed to pose for the artist.
Finally, Gauguin had the opportunity to study the Maori face. He wrote a Tahitian with such passion that he himself admitted: writing this portrait for him was equivalent to "physical possession." "I put into this portrait everything that my heart allowed to see the eyes, and in particular, perhaps, something that one's eyes can not see." From now on, it will be easier for Gauguin to work. Writing this portrait, he felt like a Maori. "