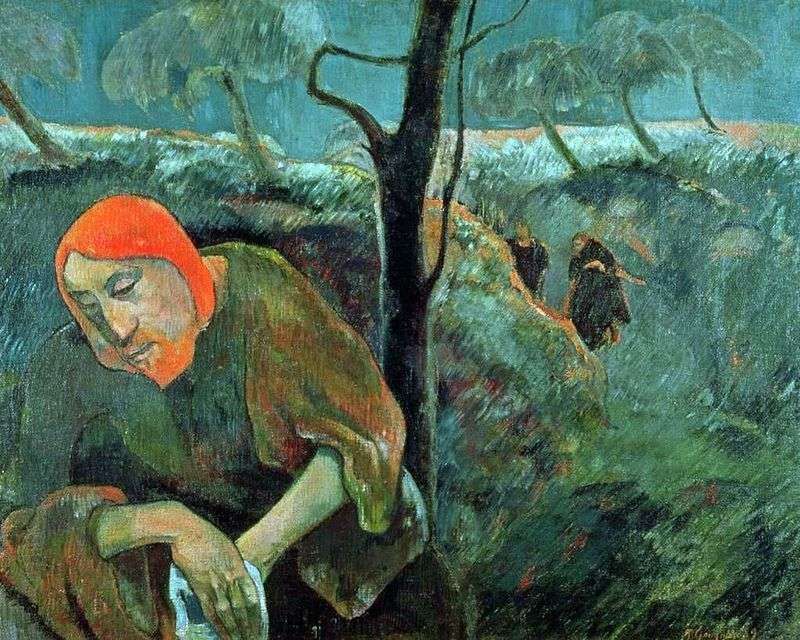 During the life of Paul Gauguin, his and his paintings were surrounded by many scandals, and one of them is related to the work "Christ in the Garden of Gethsemane", written in 1889.
This plot attracted many artists throughout the history of painting. Durer, Ge, Polenov, Dore, Kramskoy, Vrubel, Bernard and many others have in their creative heritage work with this name. But not one of them risked depicting himself in the image of Christ.
In early 1889, the painter was passionately interested in studying the Bible, resulting in the creation of four canvases depicting Gauguin in the image
of Jesus. The presented canvas is one of the most striking and famous works. Thanks to the preserved letter of Gauguin to Schuffenecker, it is known that for the painter this work was of enormous importance.
The master tried to portray the pain of the abandoned, and it does not matter whether it's a man or a god. Suffering is read in the face of the overthrown idol. Abandoned by disciples and followers, he bowed his head tragically. His dark thoughts and a sad soul Gauguin conveyed through a background – gloomy, dark and mysterious.
Colors chose Gauguin dark – blue, green color looks even darker against the background of a bright palette depicting the face of Christ-Gauguin. The culmination of the picture is diagonal – the viewer involuntarily looks from the sombre face of Jesus to the departing small figures of people leaving him.
It is known that about this picture Gauguin wrote to Van Gogh, who already at this time was seriously ill, and was in the San Remi shelter. At the same time, Gauguin himself understood what kind of reaction this picture might cause and more than once noted that it is not intended for public viewing. "I'll leave it to myself" – said the painter.
Today, critics note that "Christ in the Garden of Gethsemane" was the canvas, where the most clearly read the motif of loneliness, which flashes through and through Gauguin's works.