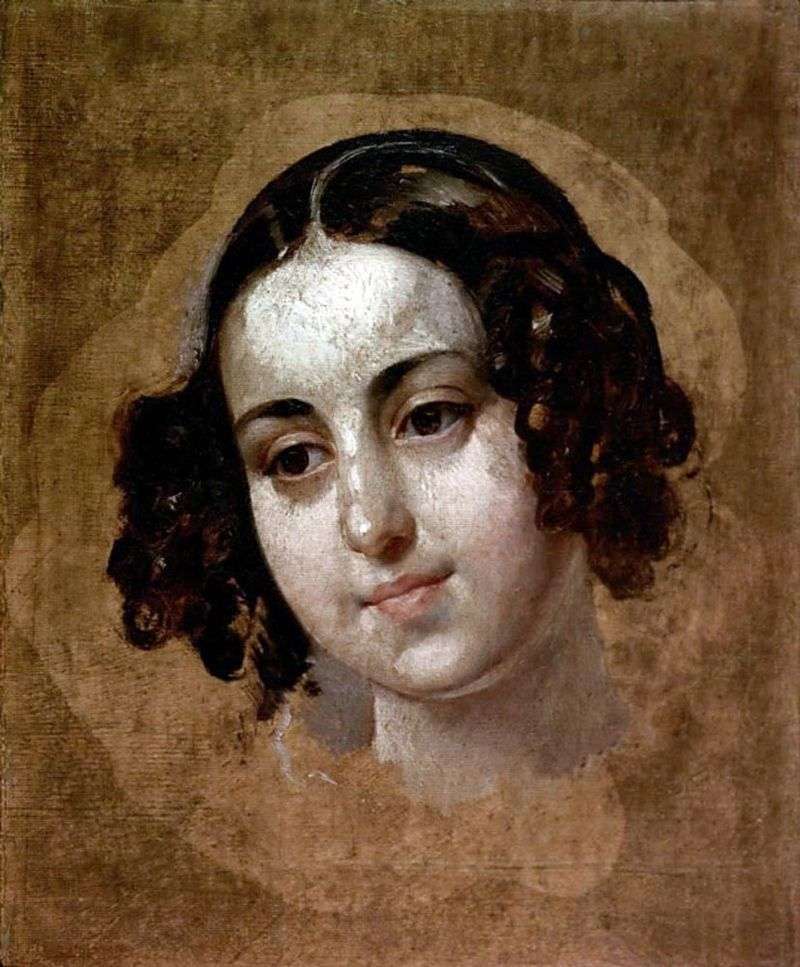 The genius of the romantic era of the XIX century Karl Pavlovich Bryullov for many years was associated with the Imperial Academy of Arts. After twelve years of study at the Academy, the artist laid a solid professional foundation, which gave a practical opportunity to successfully find their ways in art. During this time the teachers of academician Bryullov were professors AI Ivanov, AE Egorov, VK Shebuev. In 1834, the Academy of Arts awarded Bryullov the title of an honorary free observer and the right to wear the uniform of a senior professor.
A little later, from 1836 to 1849. the master became a teacher of the Academy. If work in the historical genre for Bryullov has always been the subject of intense meditations, painful searches, exhausting vigils – full of intellectual and emotional dedication, – then the portrait was originally a native element. Many outstanding works of the painter in this genre were not custom-made.
Their creation was for the artist the realization of a burst of inspiration. For Bryullov, who possessed an unbridled artistic temperament, the process of working as a truly creative, inspired, artistic impulse was always more important and attractive than the painstaking processing of the plot, bringing it to the finished form in the finished work. That's why the number of Bryullov's plans found in albums, sketches, on separate sheets considerably exceeds the number of embodied stories.
The creative flight of this brilliant artist has always outstripped routine professional work. Freestyle "great Karl" finds brilliant opportunities for informal expression in a series of portrait sketches and sketches. The quality of the painter is unique: any of his works, at any stage left, seems to be completed, for a detailed elaboration of the idea precedes the transfer of it to the canvas.