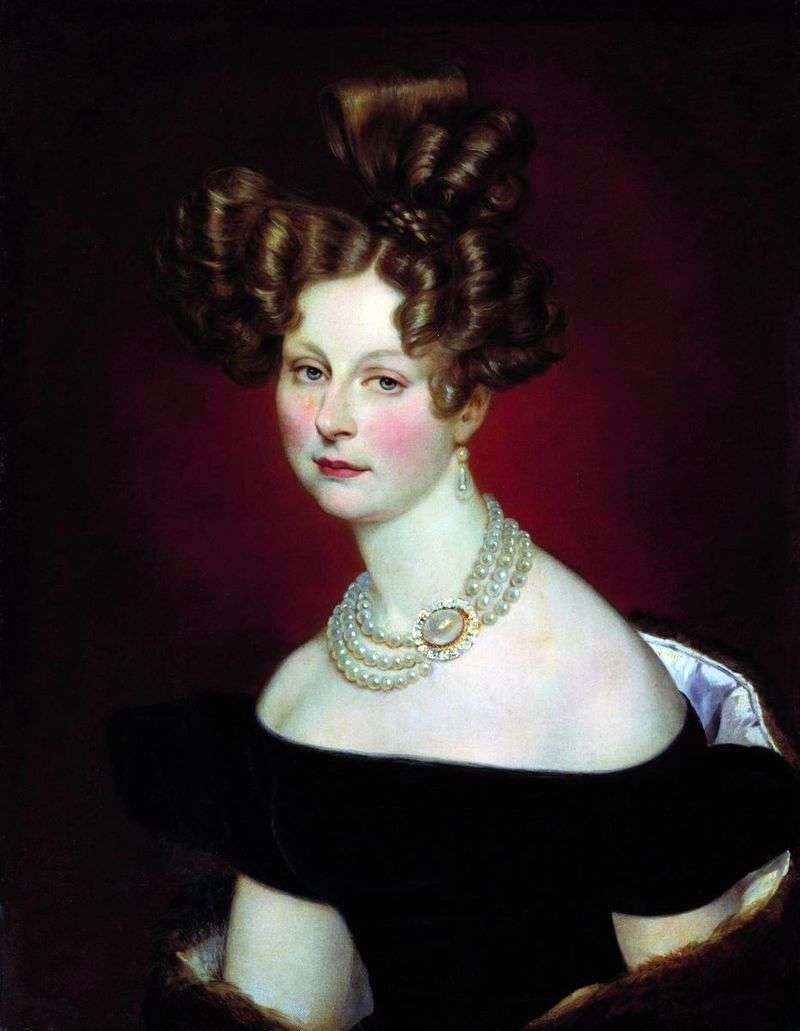 Brillov-monumentalist skill flourished brilliantly. In a large portrait he was leading. book. Elena Pavlovna with her little daughter. The portrait was written by Bryullov in 1830, but it was preceded by a long and hard work for more than two years. In 1828 he was leading. book. Elena Pavlovna, who considered herself an art lover and patroness of artists, went, accompanied by her retinue, on a trip to Italy.
There Bryullov met her. The results of Bryullov's acquaintance with the Grand Duchess were not slow to tell. "During her stay in Rome, Grand Duchess Elena Pavlovna, the Grand Duchess, was
pleased to order me her portrait in height and several copies from him," wrote K. Bryullov.
Numerous sketches, sketches made in working albums, showed the artist's hard work on the fulfillment of his plan. This portrait is most likely one of the options. He is little known because he needed the restoration of the daughter of Württemberg Prince Paul, before the transition to Orthodoxy – Frederick-Charlotte-Maria.
In 1824, Mr.. married to the Grand Duke Mikhail Pavlovich, at baptism adopted the Russian name. She was brilliantly educated. Under her patronage arose the Russian Musical Society. Evenings, which she arranged in the Mikhailovsky Palace, were famous for the whole of Petersburg. It is known for wide charitable activities.