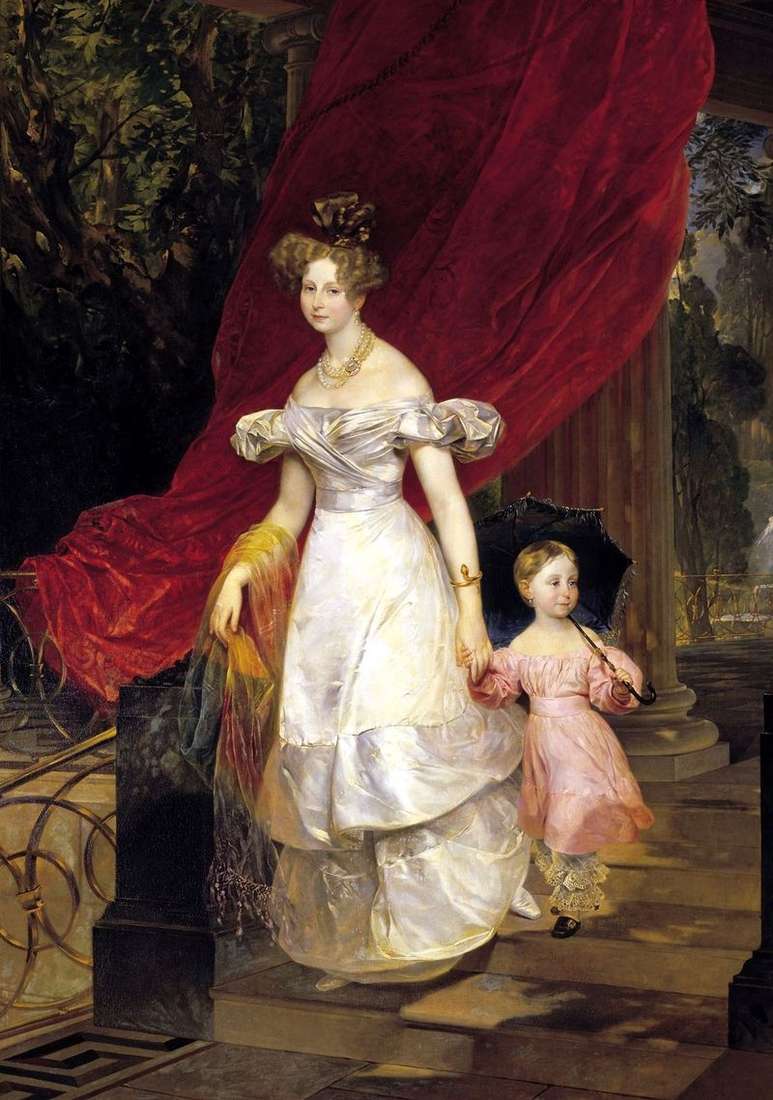 Bryullov's skill as a monumentalist was reflected in the large portrait of Princess Elena Pavlovna with her daughter, who was painted by the artist in 1830.
This painting has an interesting history of creation: in 1828 the Grand Duchess Elena Pavlovna, who considered herself the patroness of artists, went on a trip to Italy. Her Imperial Highness, as contemporaries wrote, was pleased to be at the Vatican, and Russian painters working there, including Bryullov, had the good fortune to accompany her Highness in all the halls of the museum and the picture gallery.
The results of Bryullov's
acquaintance with the Grand Duchess were not slow to tell. "During her stay in Rome, the Grand Duchess Elena Pavlovna was pleased to order me her portrait in height and a few copies from him," wrote Karl Bryullov. Numerous sketches testified to the artist's hard work on the fulfillment of the order. He constantly changed the position of Elena Pavlovna and her daughter, the situation, the details. Pytlivo was looking for a compositional solution and came to the conclusion that it was necessary to portray the Grand Duchess in motion. From now on, in large portraits, he began to use this technique.