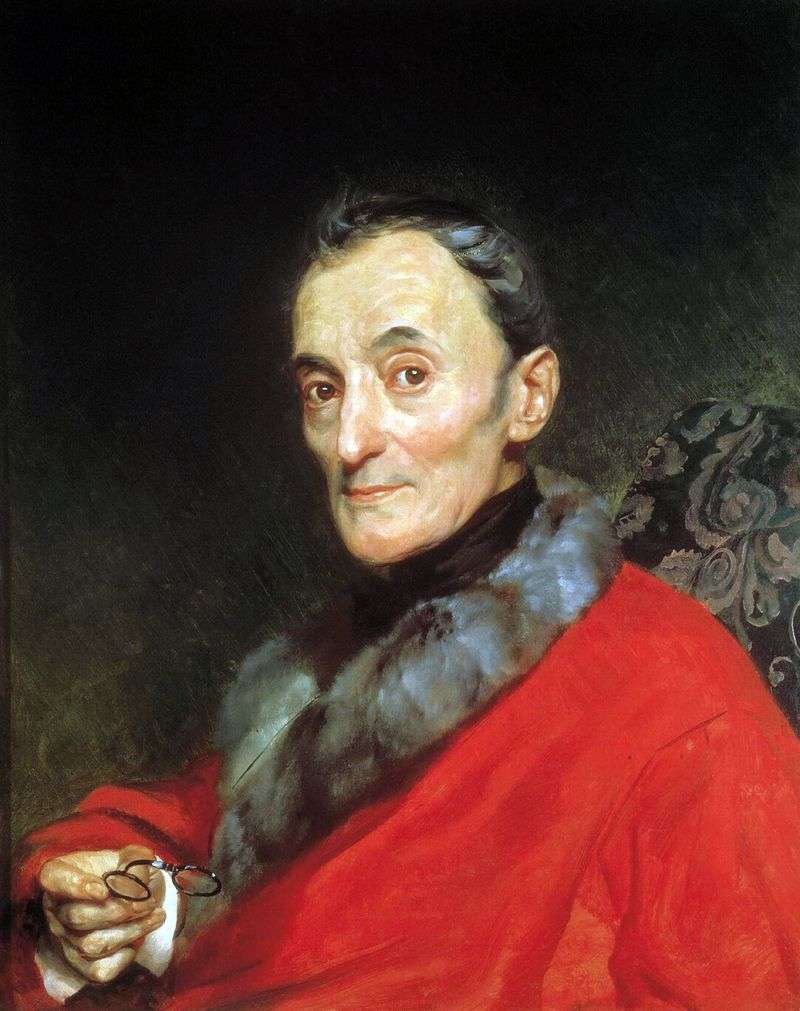 The portrait of Bryullov seriously engaged immediately after the Academy of Arts, when he spent time in the wooden workshop of his brother Alexander, who was involved in the construction of the St. Isaac's Cathedral.
He continued to pursue it for the rest of his life – he became friends in Italy with the Tittoni family, he created portraits of almost all of his members, and in 1850 wrote one of his masterpieces – "Portrait of the Archaeologist Michelangelo Lanche", striking deep penetration into the inner life of the model and, how much the artist is economizing in this in the
means – it concerns both color and details.
The total number of Bryullov's portraits is approaching two hundred: about 120 of them are in the Italian period of his life and about 80 are in St. Petersburg. In nature drawings he never used, paying attention only to the sketchy design of the composition of the portrait.
Bryullov liked to write those who liked him, trying at the same time, by his own admission, "to retain the best in the person and to convey it on the canvas" – this formula is perfectly illustrated by "The Portrait of EP Saltykova," 1841.