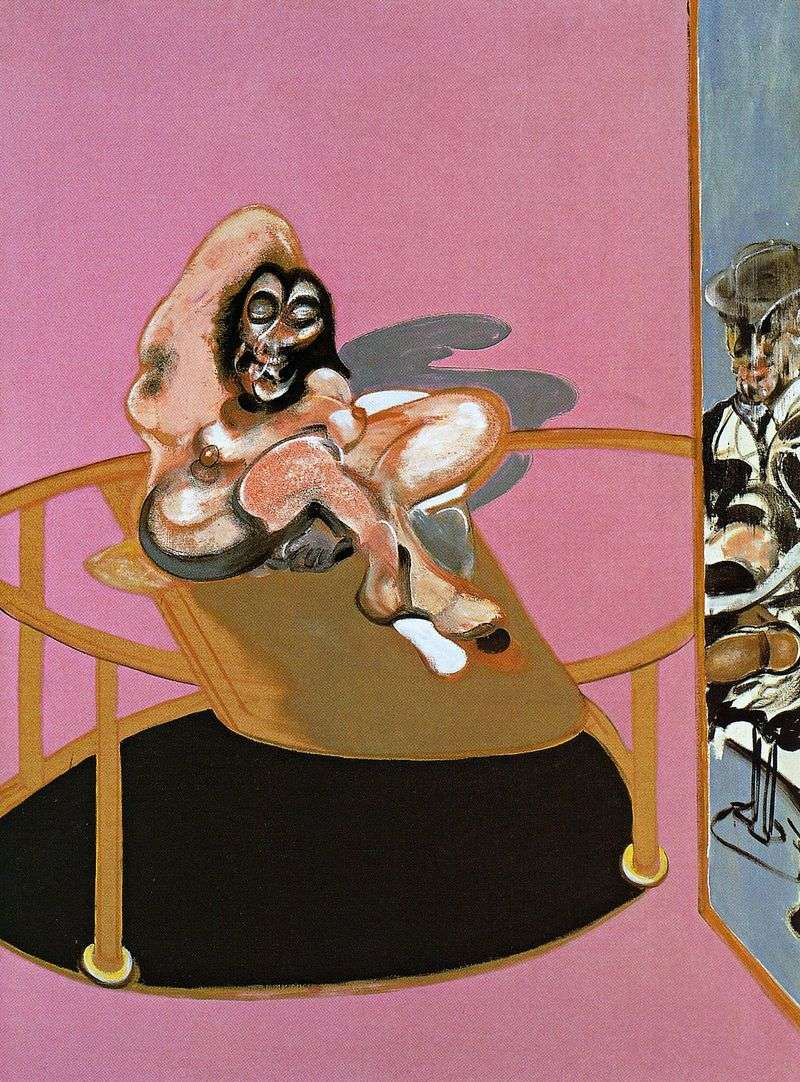 Painting Bacon is always on the verge of risk, expressive and improvisational.
With his brush, Bacon turns people into freaks, one-eyed, armless, chopped monsters. Magma bodies: neither animals, nor humans – lonely plastered figures. In the picture of Francis Bacon "Figure in the Mirror" is depicted an ugly creature on a table in the middle of a pink room. If you've been to the zoo, you'll all seem familiar: face, gestures – you saw it in a cage with a monkey. In the mirror reflects the figure of a respectable gentleman.
You can think about which of them is more real: or the person whose reflection we see is, in fact, a rough monkey, or, as is often the case, a completely worthless creature, curving in front of a mirror, sees himself as a respected and respectable man.