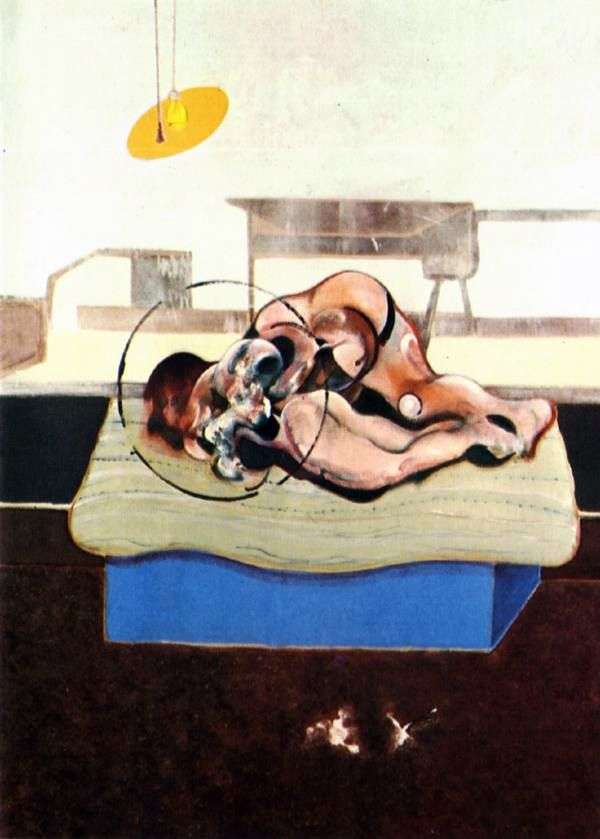 Although in the early works of Bacon there is a noticeable influence of the work of Graysm Sutherland, he very quickly created his own, brightly individual style, always traced in shocking distortions of human forms. In the picture of Francis Bacon "Figures in the Bed" is a scene of a bed-like character.
The interior is quite simple – the yellow oval of a lamp hanging from the ceiling, on the wall – an image of furniture, and the blue cube of a love bed in the middle of the room. Bulky on something like a mattress, two figures, obviously, make love.
According to the most recognizable of all the images of the body, you can even make out where the man is, and where the woman is, if she is there anyway. Bacon backs, it seems, with great pleasure than the faces he turned into disgusting clots, often, bloodied.