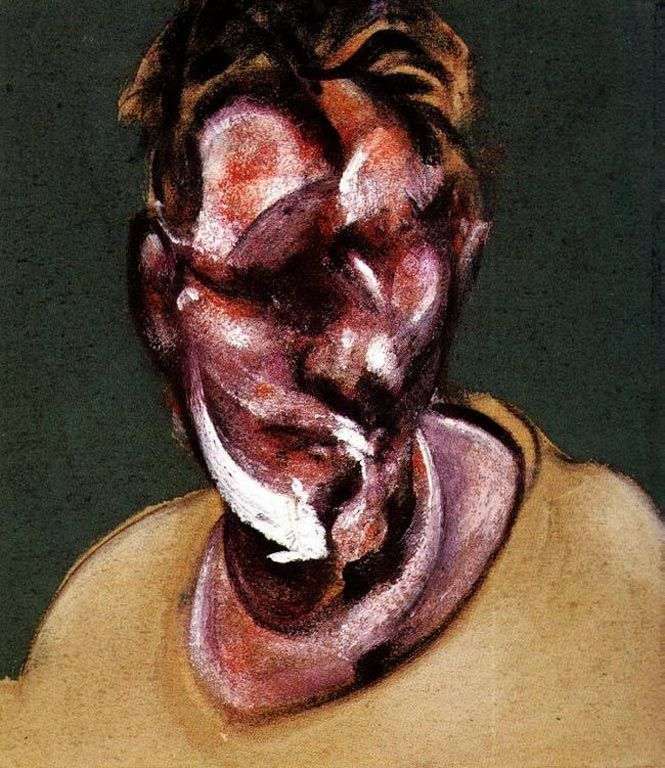 All the energy, expressiveness of Bacon's painting – in sculpture, in the shapes of shapes, in a kind of mash of colors, the flow of lava. With fluidity associated deformation, which in Bacon's painting seems natural and necessary. In this manner, Francis Bacon painted a portrait of Lucien Freud – one of the best contemporary artists in the field of figurative painting.
"Freud distinguishes the seriousness of the attitude towards the artist's mission, designed to capture the cries of the soul and the suffering of the fading flesh, causing the viewer to sob and be horrified…"
– Freud critics write about and in this two artists converge. But the painting of Lucien Freud, after all, is more understandable, more constructive and acceptable to a wide range of connoisseurs of art, not oriented to the aggressive character of the expressiveness of Francis Bacon.