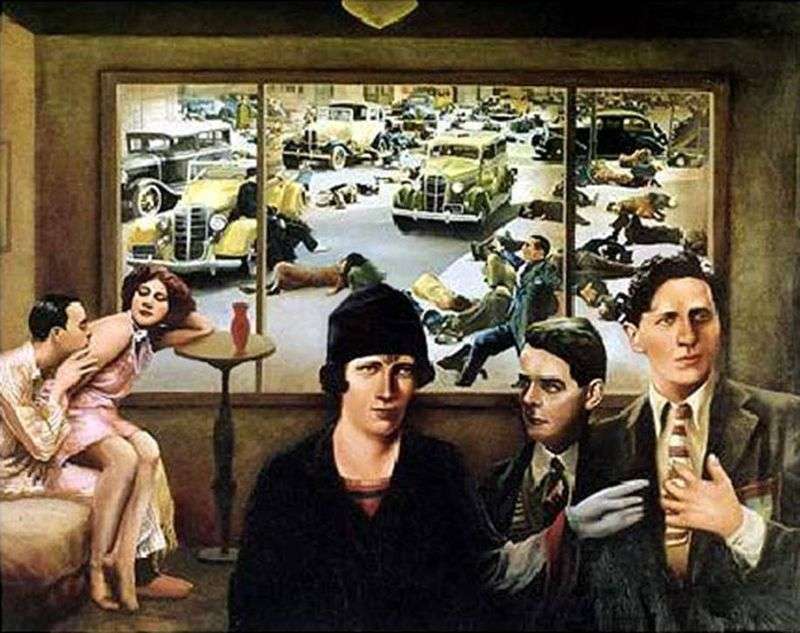 Between the heroes of the American artist Guy Johnson's painting "The Question" a conflict is brewing. In the foreground, two men and one woman stand before an unseen spectator as an arbiter. The woman's glance is heavy, she blames something for the confused excused man; Behind them, a small guy angrily looks at her and tries to protect the accused.
On a woman, a fashionable black hat at that time; with her left hand in a white glove she points to a man; her face and gesture condemn the poor fellow to be shot, no less. At the window a young man kisses the tender shoulders of a girl in a pink dress. Dozens of dead people are seen outside the window. The essence of the picture is simple: life is still going on, despite what is happening outside the window.
You can drink wine and kiss women, until it touches you. This is a comfortable life position of the man in the street and a coward, which are quite a lot near us. Probably, in it accuses the lady in a black hat of the man standing next to her. Or consider him guilty in the events?