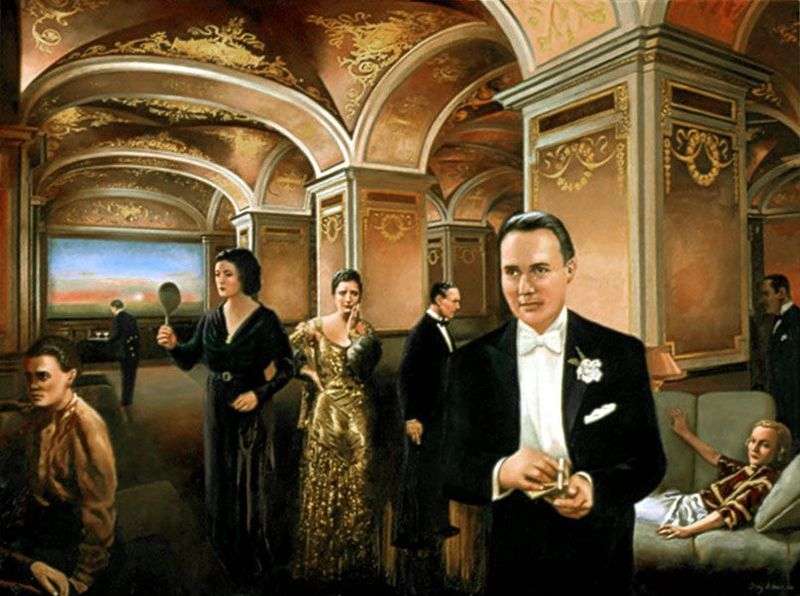 The painting "Party in Purgatory" is written in the favorite ironic manner of American artist Guy Johnson. Well-dressed men and women converged, as if, to a party. A rich house in which an outwardly respectable society gathered, Guy Johnson called Purgatory. In the picture, none of the characters communicate with each other, everyone is only concerned with their own problems.
The dark-haired woman somehow looks strangely at herself in the mirror, as if appraising herself and her possibilities. The girl in the golden brocade dress looks unseeing into the void, tears glisten in her eyes. In the
foreground of the picture is a young man with a grin on his sleek face. He is in a black suit with a white, like a groom, with a flower in his buttonhole. His look is cynically cold.
The man does not look at the guests, as if he already knows everything about them, sees all their carefully concealed defects. He secretly enjoys their depravity, their cowardice, dependence on their small attachments. This is the master of the house – Purgatory.