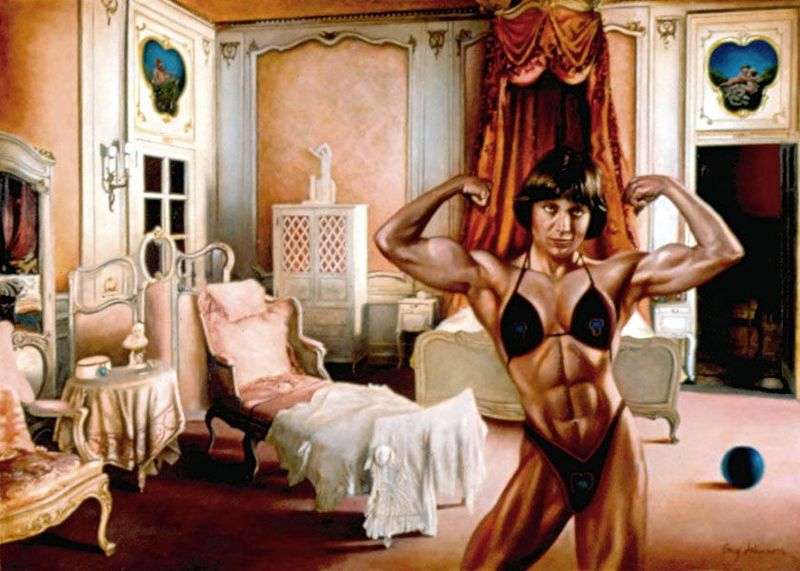 Before us, the work of the American artist Gaius Johnson "The Pink Room". The interior of the girlish room is overloaded with all sorts of rococo curls, vignettes with pictures of well-fed angels, draperies and other feminine attributes. The walls, the ceiling, the silk upholstery of the furniture – everything here is pink, tender.
In the middle of the room in the pose on the podium of the bodybuilder, stands a woman, tanned, powerful as a car, with a heavy look of dark eyes. Probably standing in front of the mirror. A mountain of smooth, shiny muscles, characteristic squares of the abdominal press, strong, inflated hips – all this little corresponds to the fragile pink interior.
Whether it is a tribute to the fashion for bodybuilding in the nineties, or the artist's age-related predilections, after all, this is his own business.