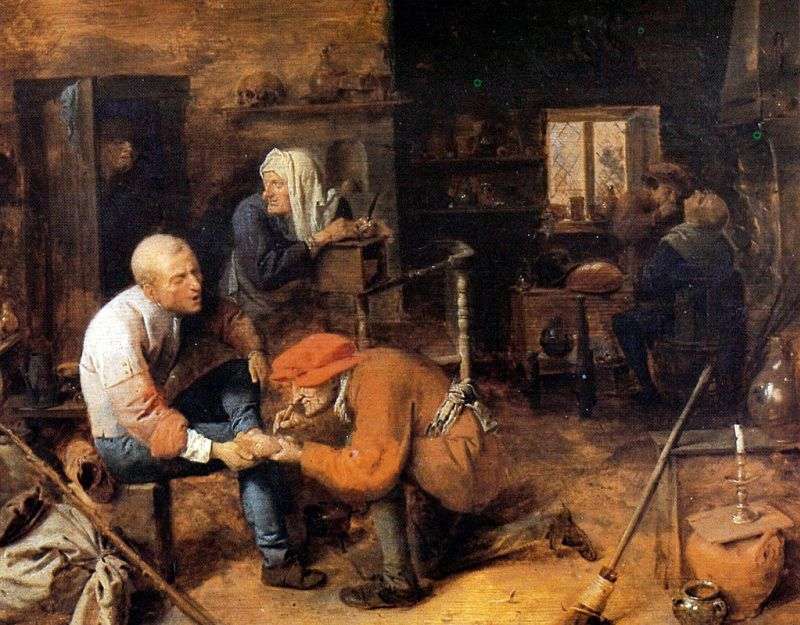 The picture tells about the healers, who in the Middle Ages were very common, as there were few doctors, and so was the treatment for ordinary people. In a dark, cluttered room in the foreground, the healer probably opens the abscess on his leg or pulls out of his leg a splinter, a splinter, or a splinter of glass.
Of course, there is no sterilization or anesthesia, but the patient suffers, trusting the art of the healer. Next to her is an elderly woman, a sorceress. prepares a potion, she turned to the opened door, which includes a visitor, a patient. In the far corner, by the window, another doctor looks into the patient's mouth, probably tearing the tooth, since it was the only dental treatment in those days.
Again, the artist here does not want to laugh, condemn these people, he only tells one moment from the life of his people.