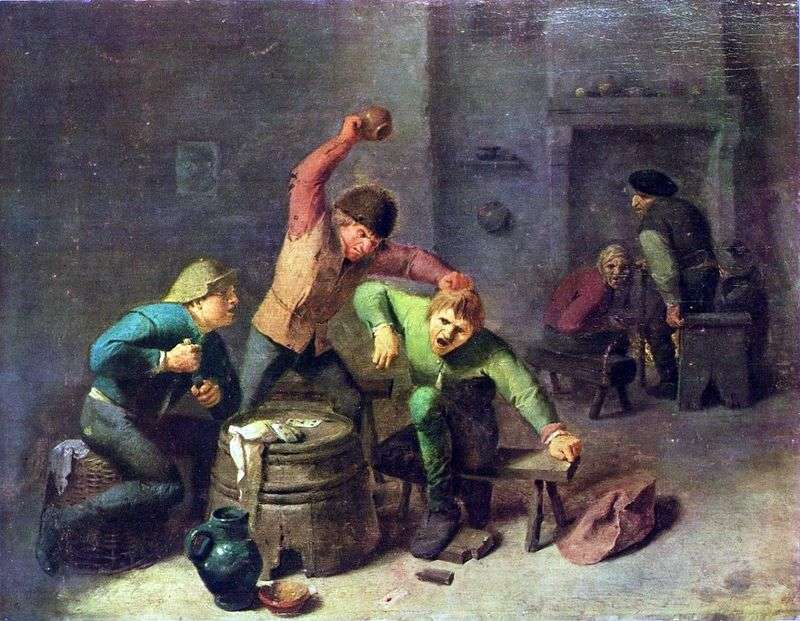 The next scene in the vegetable marrow. Having settled around an inverted barrel, playing the role of a table, three men play cards. Nearby is a jug of wine. It can be seen that a lot has already been drunk.
One of the friends was suspected of cheating. One was so furious that he grabbed the guilty poor man by the hair, and the other tries to hit with a clay mug on the head. The second player, equally pissed, grabbed a knife. Sam shuler-loser shrank from the pain and prayed for mercy.
In the background, three people sitting there turned to the raging group: two men and an elderly woman. They are watching with curiosity the scene of the crackdown on the sharper. On the part of the artist this is not an illustration of the moral behavior of people, it is just an observation of their daily life.