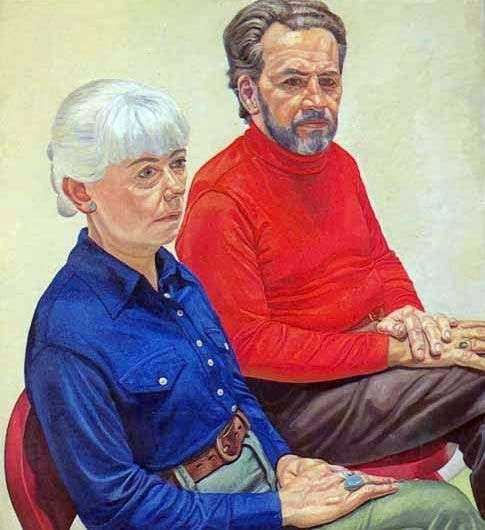 The picture "Spouses Richard and Gloria Miller" was written by an American artist in 1979. It depicts an elderly couple – close friends of Philip Perlstein.
Two elderly people: a man in a red sweater and a very gray-haired woman in a blue blouse are sitting side by side on chairs, having equally folded hands on their knees, as often happens with spouses who have gone through a long life path and become very close. It turned out a good family portrait.
The artist used for work pure open colors to emphasize the character of the people depicted in the portrait, their religiosity and integrity.