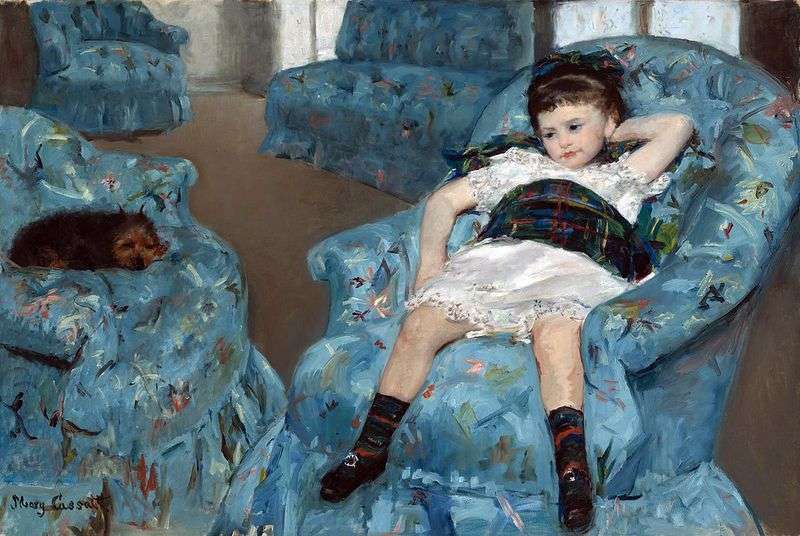 Mary Cassatt is an impressionist painter and graphic artist who, despite her American background, spent most of her life in France. The vast majority of her paintings are devoted to women, but there are many and such, where the main characters are children.
And Cassatt is not at all a sinless angel, who was ordered to paint the canons of official painting. The artist went her own way: she portrayed the children truthfully, such as they are. "The girl in the blue armchair" – a vivid confirmation of this.
The baby looks more than relaxed. Due to her youth, she realizes that girls should behave culturally, but she is not yet able to control herself and sits as she likes. In the eyes of the viewer, a torn skirt might give the pose some vulgarity, but in combination with an eloquent expression of boredom on the face and general ease, is perceived only by an organic addition to the image. Obviously, the young model quickly got tired of posing. On her face there is an unconcealed indifference to what is happening.
This is a special picture in the work of Cassatt: she began a professional cooperation with the French Impressionist artist Edgar Degas. According to Mary, the master of painting helped write to her the sofas in the background. In addition, he also picked up a model for the picture. The girl depicted on the canvas is the daughter of one of his friends.