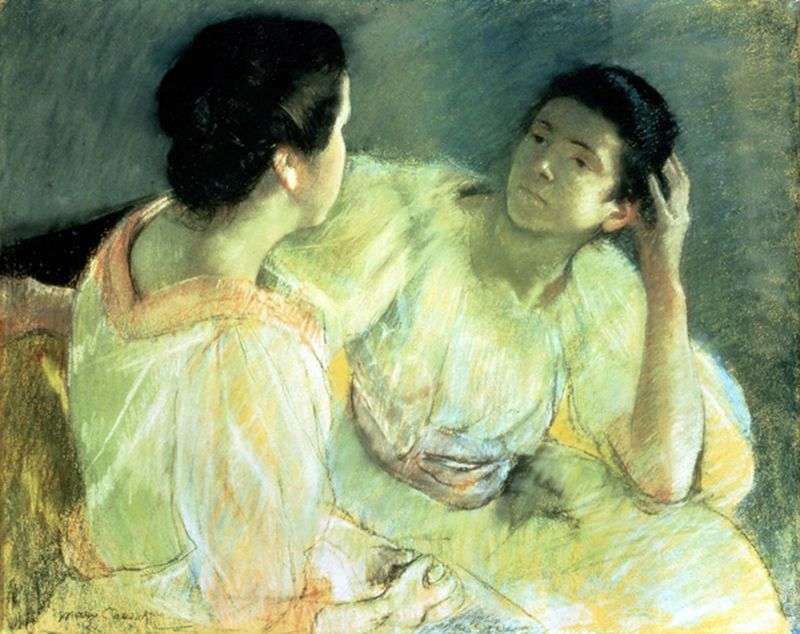 It would seem that at the end of the nineteenth century it was difficult to introduce something new into a woman's portrait. Women wrote everything – starting with the most "double" academicians and ending with zealous modernists. But the female portraits of Cassatt are still somewhat different from the portraits of other artists – including the Impressionists.
In art history literature you can find about this: "The artist saw her characters in her soul." But you can not say that other painters did not see in their models a soul, a character, or an individuality. We call great portraitists "great" precisely because they revealed the inner world of their heroes. And such portraitists were quite enough in the history of painting. In that case, what is the new view of Cassatt on a woman? First of all, the fact that she herself was a woman.
That's why she was able to bring into the woman's portrait a completely unfamiliar intonation. The works presented here – "The Lady at the Tea Table", 1883-85, "The Explanation" and "The Portrait of Celeste in the Straw Hat", 1891 – are interesting precisely with this particular intonation, a vocation that no one else had.