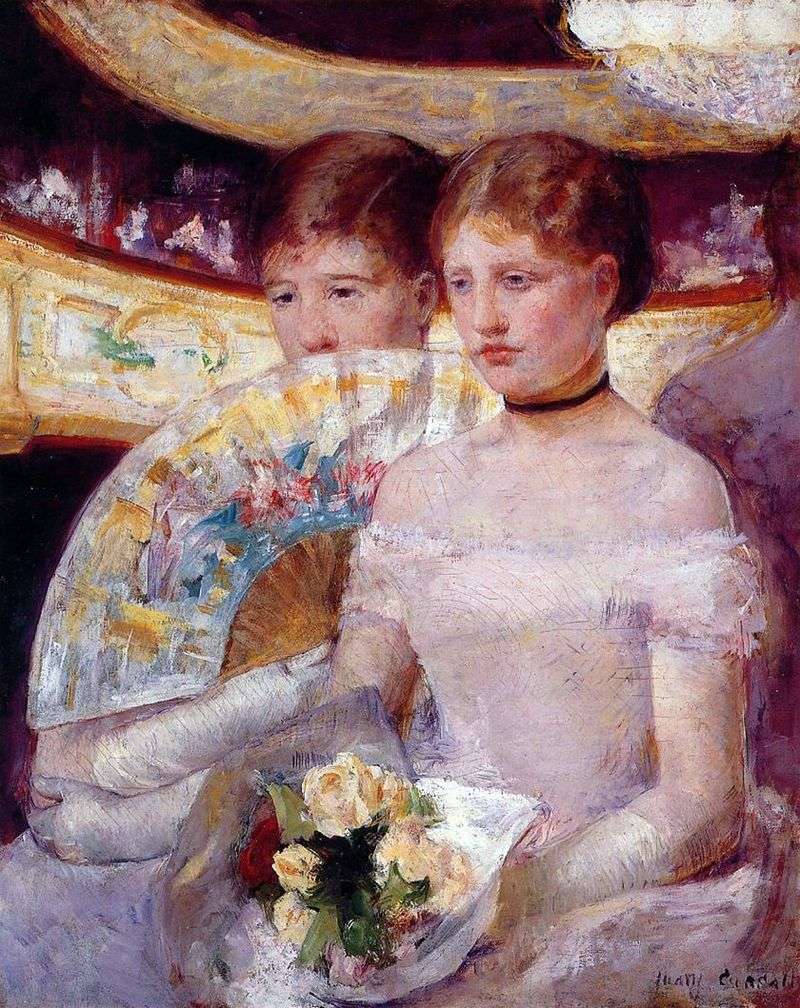 An American by birth, Mary Cassatt was the daughter of wealthy parents, but she exchanged the prosperous United States of America for painting and bohemian life in Paris. Under the influence of her friend and teacher Degas, she diligently studied and copied the works of old masters. He invited Cassatt to participate in exhibitions of the Impressionists.
Favorite characters of her paintings were a mother and a child, playing children, sisters, mostly female images. Two young girls are sitting in the theatrical box, probably this is their first appearance. As long as they feel uncomfortable in the adult world, they involuntarily cling to each other, one of them embarrassingly covers his face with a fan. But soon the uncertainty will pass, and the girls will take a worthy place in society. The moment of chance and fleetingness determines the composition structure and the picturesque canvas structure.
The painting is written in the usual impressionistic manner of the artist, which is frail and delicate, the softness of warm pink and beige color combinations. "Lodge" – a characteristic work of Cassatt, her hand is very recognizable by the intensity of the colorful palette, a broad and fluent brushstroke and coarse-grained composition.