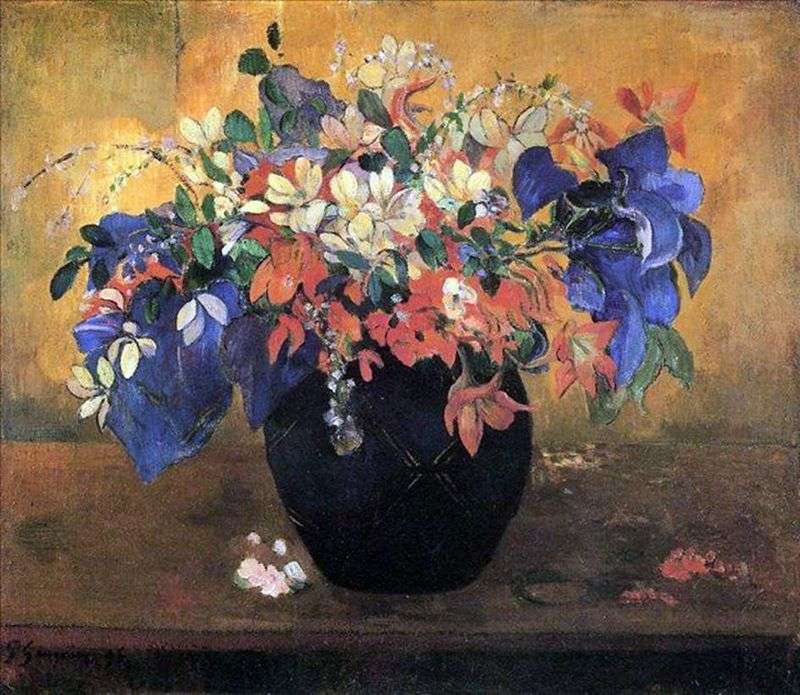 Returning to France But the life of Gauguin on Tahiti was very remote from being a paradise: to heartbreaking solitude and constant economic difficulties, the illnesses in his eyes added to the constant diarrhea and coughing of blood that was forced him be hospitalized for months.
Desperate, he writes to the French Ministry asking for his repatriation, which would happen at the end of next year. Back at home, being hospitalized in Paris in much better sanitary conditions than in the Polynesian islands, and taking the heir to his uncle Isidore, his physical and economical situation is improving. He rents
an apartment in the French capital and lives there with Annah Javanese. In addition, Gauguin shows fifty of his works in a huge room at the exhibition of contemporary art in Copenhagen.
In other words, no one could have imagined that Gauguin's adventure in Polynesia could be repeated. But he returned. He returned two years later, after discovering that he was suffering from syphilis. He returned after a quarrel in which his ankle was broken. He returned after paint in Paris praise, a fantasy of Tahitian culture, a masterwork called "Mahana no Atua" in which the goddess Hina is adored by a group of women who danced surrounded by multicolored waters.
In short, he returned after realizing that his place was not among European people. "What a stupid way of life, a European way of life!" In April, 3 reserves, Gauguin left Europe, where he would never return.