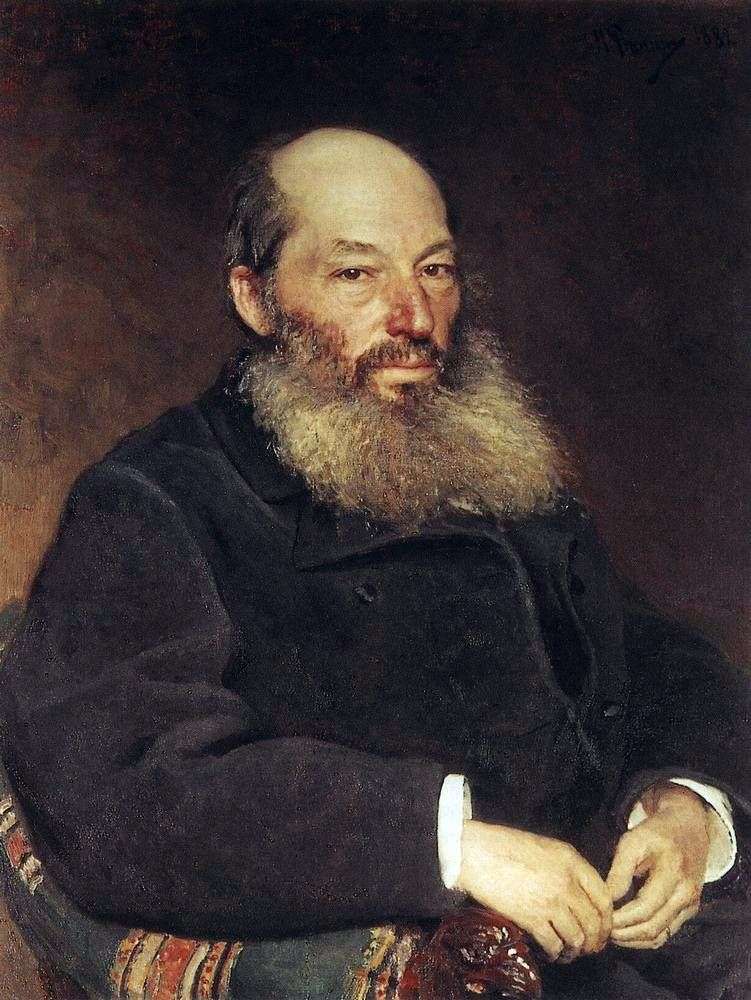 Ilya Efimovich Repin – the great Russian painter, master of portrait genre. Throughout his life, he painted many portraits of famous people, writers, poets, one of whom is the portrait of Athanasius Fet. Athanasius Fet is a Russian poet, his poems are filled with romance, love of nature, musicality and fleeting moments of the human soul. The difficult life path developed in the poet a gloomy view of life and society.
After the hard blows of fate Fet stops writing poetry for almost 20 years. The portrait was written in 1882, when Athanasius Fet with a new force takes up his work and writes a new collection of poems. The portrait is made in restrained colors.
The poet's face and hands are well lit, they are highlighted by light from a rather gloomy environment. Fet sits in a chair and seriously looks at the viewer. His look seems tired, but it feels like a strong-willed person, and he can still manage to do a lot.
His graying beard and bald head at 62 years old, so much was the poet when the portrait was written, talking about his hard life. Social attacks and blows of fate made him hard and closed in communication man. Repin is a master of psychological portrait, skillfully conveyed the character of Athanasius Fet and left in history the portrait of the great poet.