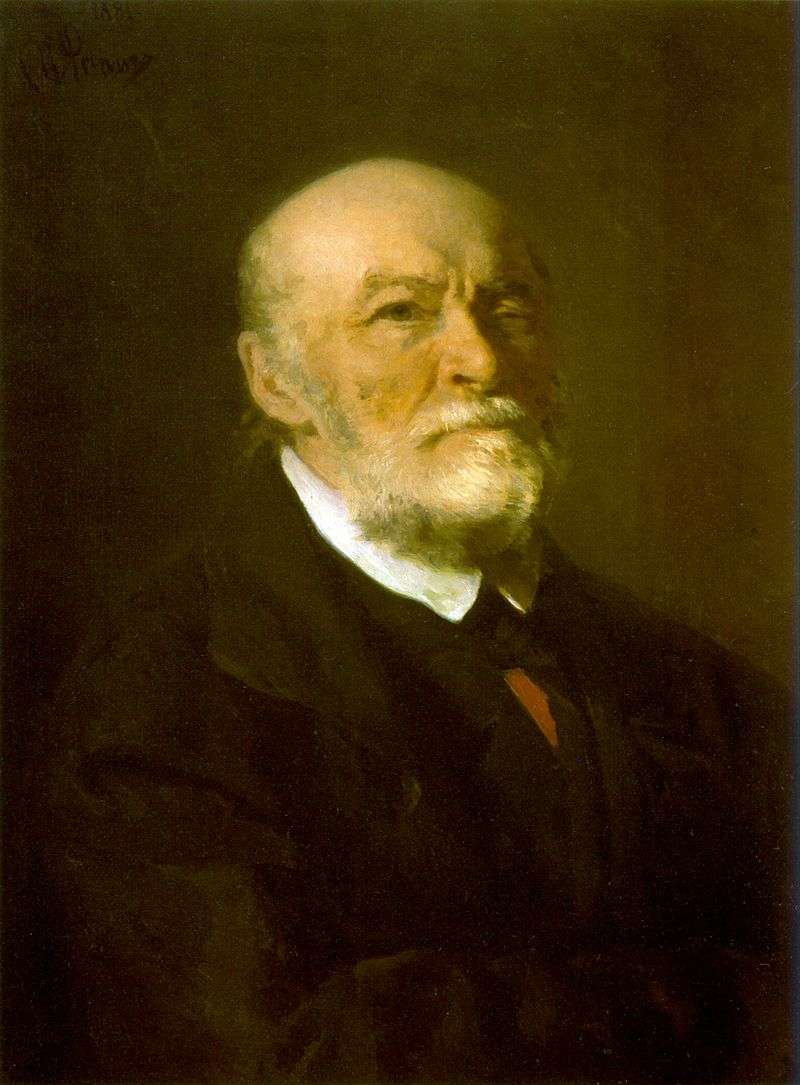 At a time when the anniversary of the professional activity of the great Russian surgeon and scientist was celebrated on a large scale in Moscow, Ilya Repin wanted to paint his portrait. Nikolai Pirogov kindly agreed to his proposal, despite the busy schedule of celebrations.
The portrait of N. I. Pirogov was written by Repin a couple of months before the death of a famous surgeon, in May 1881. Thanks to the talent and originality of the person portrayed, the author worked very easily and quickly. To create and complete the portrait it took only three appearances of Nikolai Pirogov.
On the dark background
of the picture, the gray head and the slightly reddish face of the surgeon stand out in a very contrasting way. The torso is slightly open, but the hands are clenched on the chest. He is wearing a dark suit and a white shirt. The face is calm, but at the same time focused. His lips are compressed, his eyes are slightly narrowed, but some warmth emanates from him. His whole image is imbued with wisdom and kindness.
Looking at the picture, it is clear that not only a seventy-year-old man, but a great doctor, the founder of military field surgery, a famous scientist, humanist, and just a good man. The author gave the picture not only colors, but also psychological sense. Although colors at first glance seem scanty and not striking, but the depth of their meaning is unlimited.
Ilya Repin is considered the master of the portrait and, looking at the portrait of Nikolai Perov, one cannot but agree with this. Accuracy and lightness of strokes, realistic look and simplicity attract the eye and make you fall into some thoughtfulness. One only portrait you can learn a lot about the man himself, about his inner qualities. This talent of incarnation is not given to everyone, and Ilya Repin deserved it by right and shared his skill with the whole world.