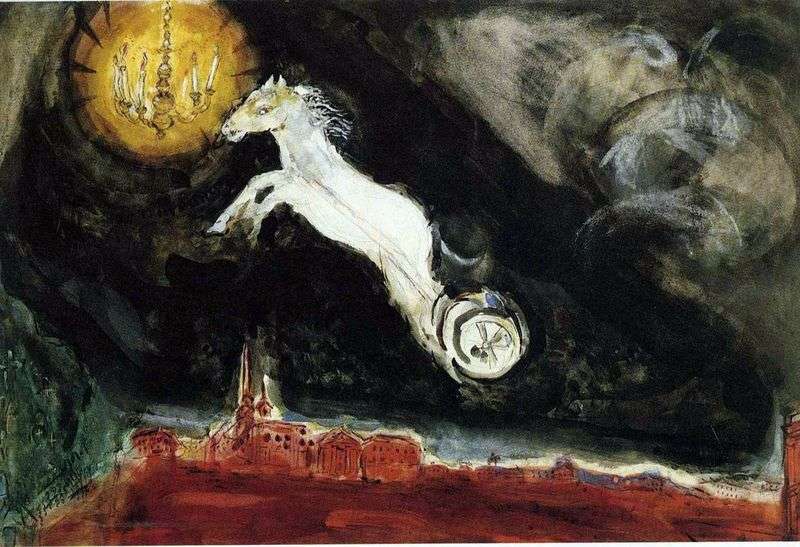 Decorations and costumes for dramatic and ballet productions Chagall created at different periods of his artistic life. In the role of theatrical designer, he is known less than as a book illustrator and a stained-glass window, but his work in the theater was never a failure.
In 1942, he invented scenery and costumes for the production of Aleko at the American Ballet Theater. This ballet became an exclusively Russian production. The plot of the ballet was taken from Pushkin, music – orchestrated on the basis of the piano trio by P. Tchaikovsky, and the choreographer was Leonid Miasin, famous as a dancer in the famous Russian ballets of Diaghilev.
Working on "Aleko", Chagall constantly listened to Tchaikovsky's music recordings. For the performance, he wrote impressive backdrops. However, some critics noted that these backs are more like great pictures than on the scenery for the play.