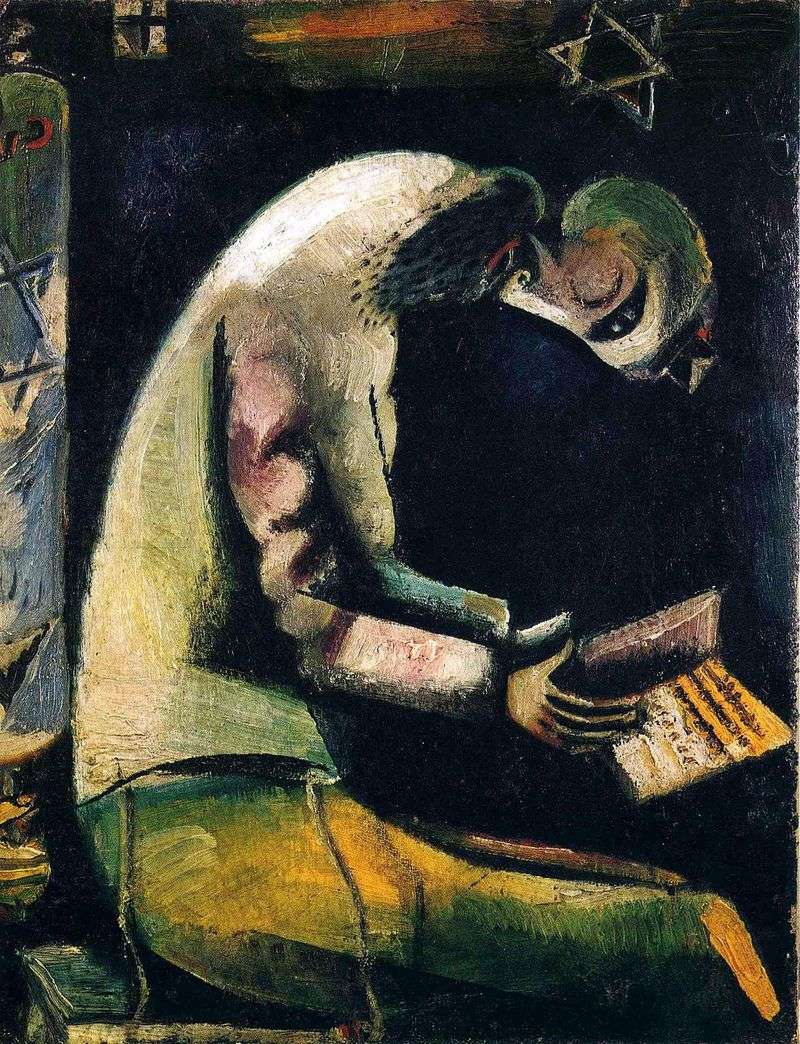 Despite the complex semantic load and unusual compositional solution, the image on the canvas is extremely expressive. An elderly Jew sits and holds a book in his hands, over which he bends, his head and shoulders bent. The unnatural bending of the neck closes the figure of a Jew into a circle that has become a characteristic center for many paintings of the artist.
A wonderful picture, which, according to recollections, Marc Chagall especially loved. He told me that he had kept under the bed for several years in Russia to save her in that troubling and troubled time. The artist considered this painting a masterpiece; said that he became close to her in the greatness of Rembrandt.
During his life in France there were periods when Chagall desperately needed money, and he was forced to sell this picture. But before the sale, he made a copy of it. Then he sold a copy and made another one, and she also sold it. Chagall called them "variants". They almost did not differ from each other, except that they differed slightly in size. In addition, the first was painted on cardboard, and the next one – on canvas.
Jews were a traditional plot in the painting of the artist, the most Jewish by nationality. Only under the influence of 3 wives – Vava – Chagall stopped portraying the rabbis in his paintings and even began to avoid Jewishness.