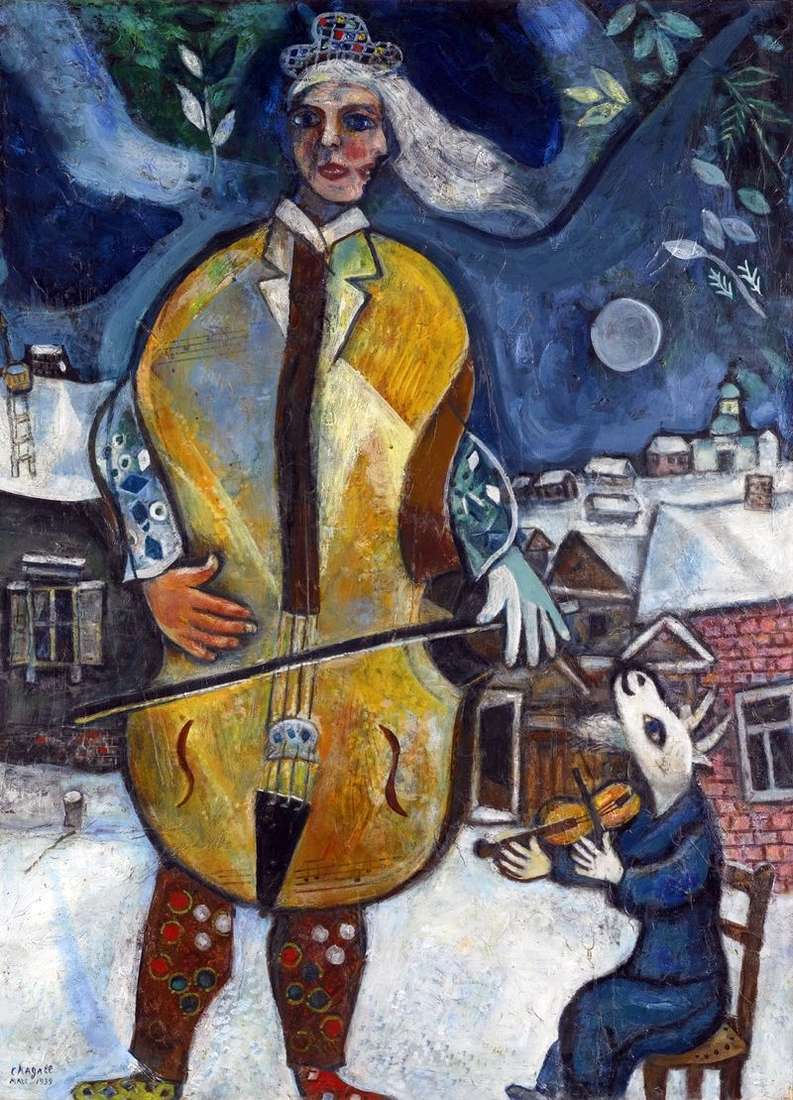 One of the bright and capacious paintings of Chagall is "The Cellist." On it – full of anxiety and creative impulse musician, playing the cello, which is his body. In this image Chagall emphasizes the integrity of the nature of the artist and his talent. Immediately very characteristic for the artist is the image of a devoted animal, looking at a cellist and playing along on a small violin. Chagall is known as a book schedule. He owns illustrations to the "Dead Souls" of NV Gogol and the Bible.
The second marriage with Valentina Brodskaya and the subsequent trip to Greece gives rise to a new period in the work of Chagall: world recognition, higher awards, painting of the Grand Opera, stained glass of medieval cathedrals, in which the deeply spiritual and "timeless" images of the modern artist " exhibitions of paintings, graphics, stained-glass windows and sculptures, ceramics, mosaics and tapestries…
Marc Chagall was not accepted in his time at home, especially fully and brightly realized his talent in the later years of creativity, he with an unusual genre saturation reflected a unique, distinctive language throughout the era of great changes.