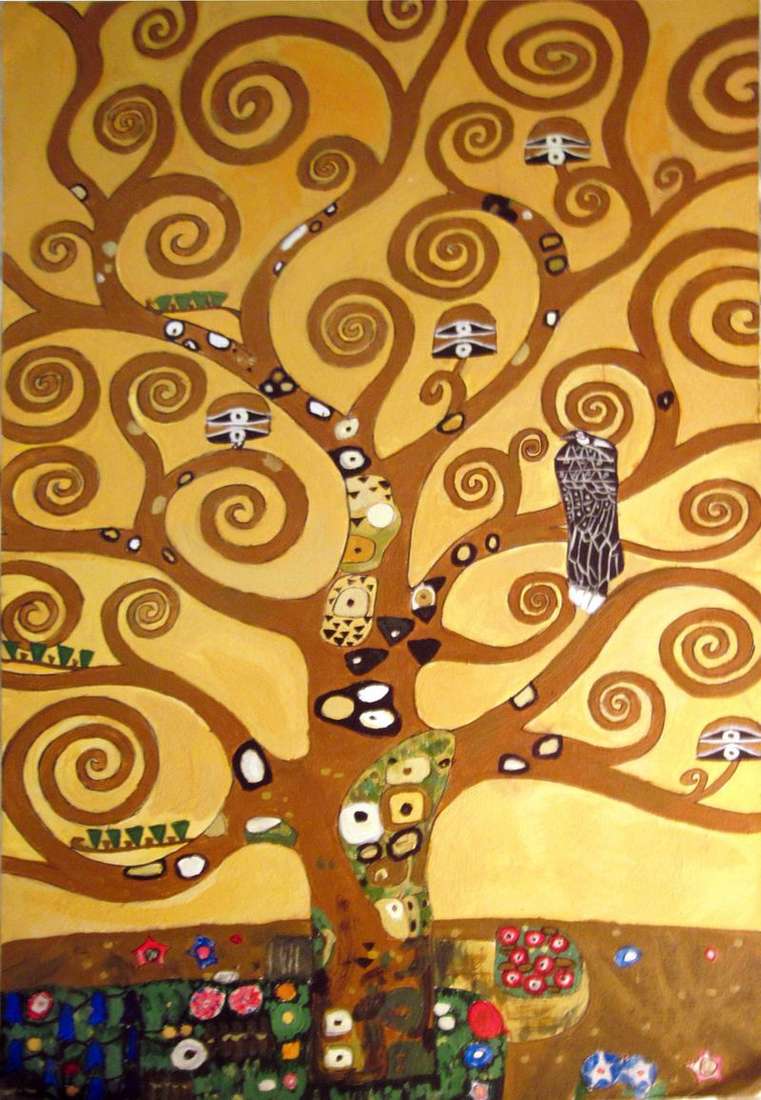 Tree of Life. Sketch for Freese Stockle. OK. 1905-1909 This tree of knowledge, referred to in the Apocalypse, the symbol of the Golden Age, challenges the black bird – the symbol of death: so the cycle of life was understood by both Klimt and Freud.
How unpleasant were the admirers of "pure art", brought up on the classics, accustomed to a strict genre system, when instead of people, animals and landscapes, instead of portraits and still-life artists began to offer a combination of geometric figures or lines, bright color spots were unpleasantly surprised and even shocked. "How, and this picture?" Some indignant aesthetes were indignantly questioning. Themselves modernists justified and explained their innovation, wrote a whole theoretical work, but only now, perhaps, not much succeeded – the public still give something understandable and traditional.
One of the founders of Austrian modernism, a fellow countryman and popularizer of the notorious psychiatrist Z. Freud, was an artist Gustav Klimt. He perfectly mastered the academic manner of writing, but he never drove himself into any arbitrary framework.
His famous "Tree of Life" refers us to one of the apocalyptic biblical myths. The very interpretation of the myth is presented in an ornamental frame. The tree, of course, can be easily guessed – after all, it is drawn right in the center. All of it consists of unique paths dotted with stones. Well, the "road of life", the "life path" – the expressions are stable. A black bird is sitting on one of the branches.
Black is the color of danger and death. So symbolically the artist conveyed the eternal opposition of all organic, natural, living with a dark, gloomy beginning in the soul of every person.