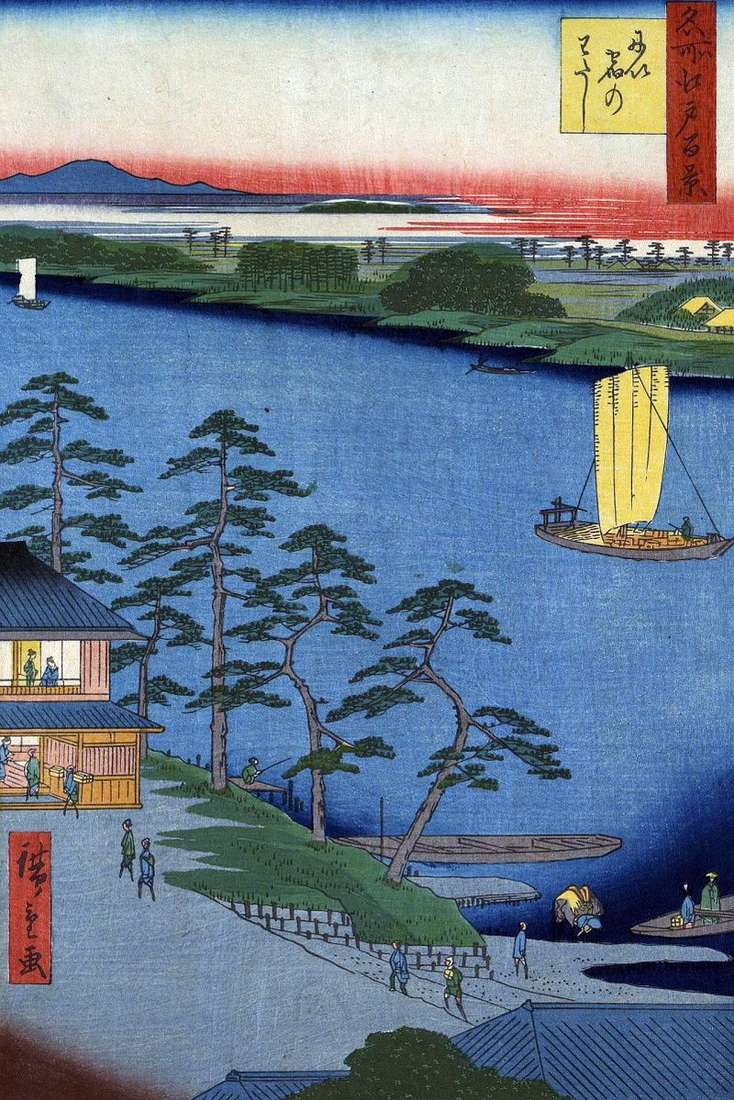 In this series, Hiroshige often portrays crossings over rivers and canals, but does not often show their piers. Crossings played a big role as a means of communication between different areas of the capital.
In the foreground, the engraving depicts the crossing of Nijujuku no Watasi, across the Nakagawa River. It was not far from the bridge of Senjubasi and connected two settlements: the village of Kameari-mura and the village of Nijujuku, which was located on the right opposite bank, two yellow houses are visible in the engraving. To the pier led a gentle descent, to the left of it is visible the moored boat, to the right – sailing with passengers on board. On both sides of the pier there were popular restaurants among Edo residents.
In the engraving on the left you can see the two-story restaurant "Tibataya". The roofs of the Fujimiya restaurant are just on the right. Far away, on the horizon you can see the blue ridge of the Nikko mountains. In the later version of printing, the color of the cartouche is also changed. The bright red glow of the horizon turned into a wider band, adjacent to the white stylized clouds. The river's oxen are blue with a dark blue edge off the coast.