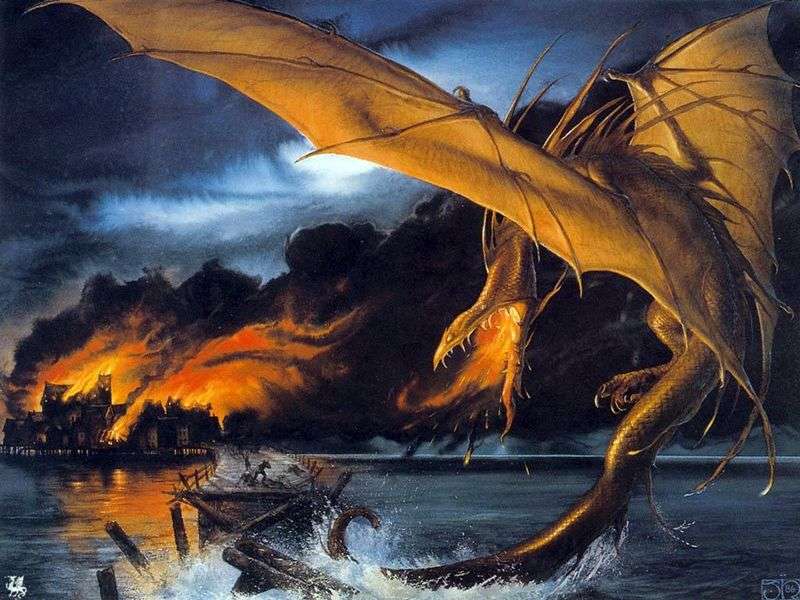 The paintings that have surrounded us since childhood, remain forever in our hearts. John Howe after many years visited the Castle of Schellon near Lake Geneva, which in his drawing depicted the grandmother of the artist. Finding it turned out to be a simple matter. For an artist, visiting the castle was of great importance. He was a talisman, the secret of his own soul.
For many of us, a dream begins with a picture on the wall, which shows something that is located for many kilometers away from us, so that at the end of life you can still come to it. Another illustration to the "Lord of the Rings" – a picture of John Howe "City on fire." Hellfire, fire and ashes.
A huge fire-breathing dragon destroyed the bridge with a single blow, like a toy. Ruined by the flames of the house, people panic, animals die, salvation is almost impossible.