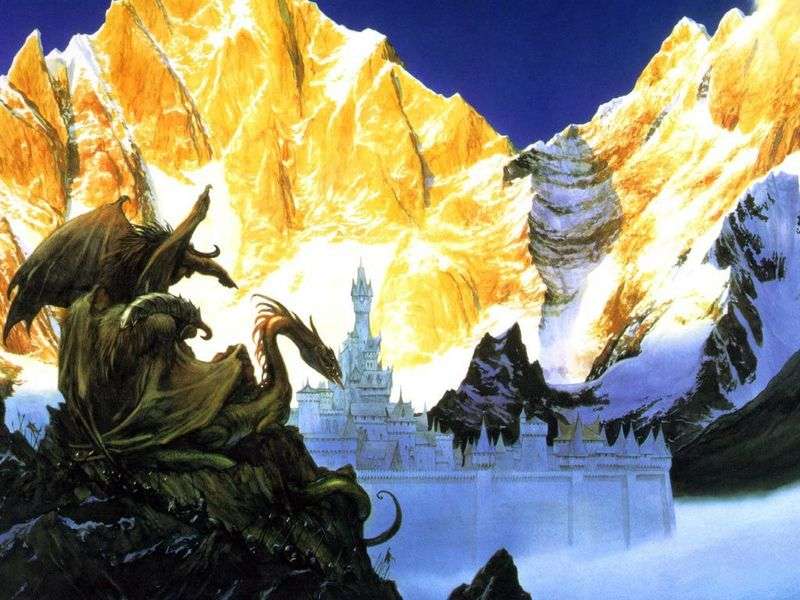 John Howe was born on August 21, 1957 in Vancouver, British Columbia, Canada. Currently, the artist lives in Switzerland. A year after the end of secondary school, the young man successfully graduated from college in Strasbourg in France, then studied at the art school of decorative and applied art. After receiving a fairly serious art education, John Howe begins to work in the field of fine art in the fantasy genre.
Howe becomes famous in the artistic community after publishing illustrations to the fantasy worlds of John Tolkien. Hou along with the painter recommended by Tolkien himself, Alan Lee were the main conceptual artists-designers at Peter Jackson in creating the film trilogy "The Lord of the Rings". John Howe also performed illustrations for the board game "The Lord of the Rings", created by Rainer Knie, again illustrated the Lord of the Rings cards in 1996-2003. His work, however, was not limited to this, he wrote pictures on mythological themes, including the Anglo-Saxon legend of Beowulf. In parallel, John Hou works a lot on the design of books, most of which belong to the genre of fiction.
In his film "To the Battle," John Howe painted an early morning. The mountains have already lit up with golden sunlight, and the city is still covered with a blue morning mist. But near the city is already going to a myriad of enemy troops, terrible dragons prepared for the deadly battle. Dark forces go to war against a peaceful city.