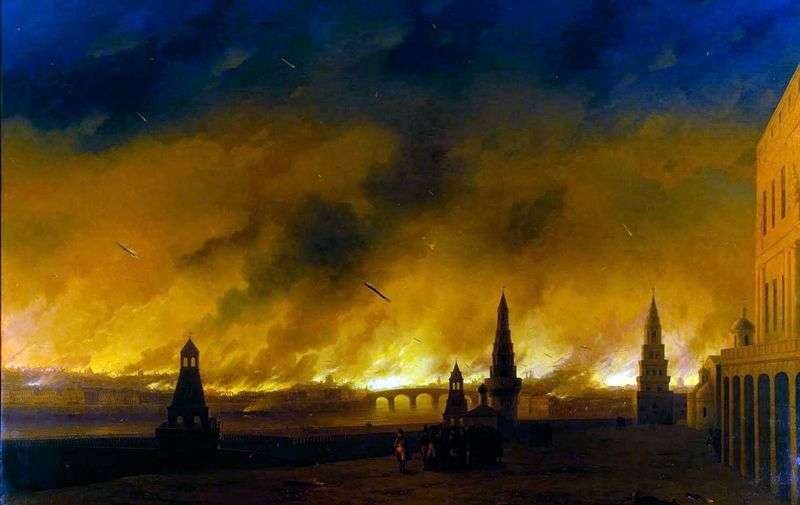 The terrible, multi-day fire that broke out in Moscow during the days of French troops in it was reflected in the paintings of many artists. Did not ignore those events and the famous maritime painter Ivan Aivazovsky. He wrote battle scenes, and this painting was created in 1851, being impressed by Moscow, where he did not live, but at that time was a frequent visitor.
In the foreground of the picture, he portrayed a group of people among whom one can distinguish Napoleon. Behind – a solid flame, flooding the red glow away from the fire area. Against the backdrop of a raging fire, everything from a simple citizen to a French triumphant looks helpless.
When the fire began, Napoleon was in the Kremlin, and was forced to leave him urgently, moving to the Petrovsky Palace. His retinue had to drive along the Arbat to the Moscow River and get out on a relatively safe coastal area.
Destroying three quarters of the city, September 18, 1812, the fire died down – three days after the appearance of the first foci.