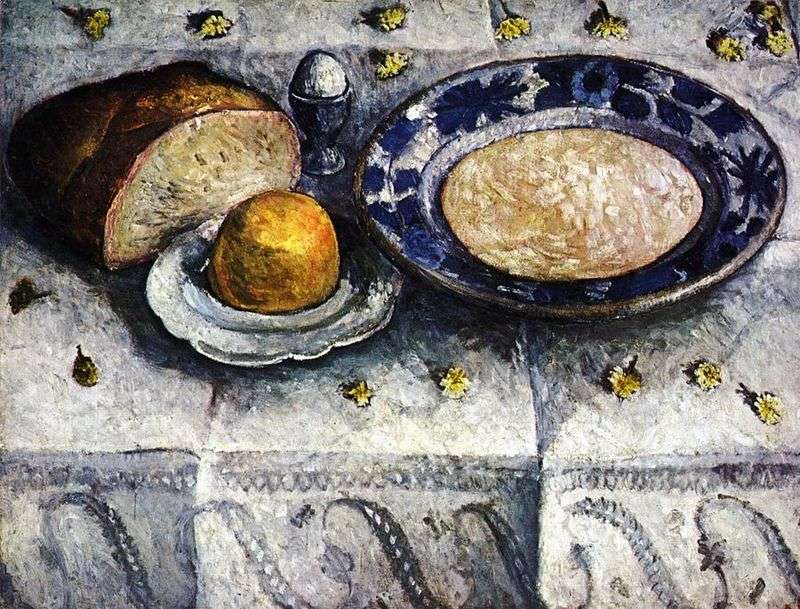 "Still Life with Milk Porridge" is a poetic breakfast prepared by the artist for herself, but she suddenly discovered the fabulous beauty of simple and ordinary things. Perhaps that is why the flowers are scattered on the table around a plate of porridge.
And the milk porridge itself in a beautiful plate is located on the table on the right, in front of the plate a boiled soft-boiled egg in a stand, half a loaf of bread and a sweet bun. Everything is so appetizing.
But Paula is not in a hurry to eat her breakfast, she is absorbed in her new creation and hurries to transfer her feelings to the canvas. It works in sharp, clear strokes that make objects bulky and saturated with life.
A lot of light, a lot of sun in this work. The artist brings a lot of creative joy to simple things that come alive under her brush and become irresistibly beautiful.