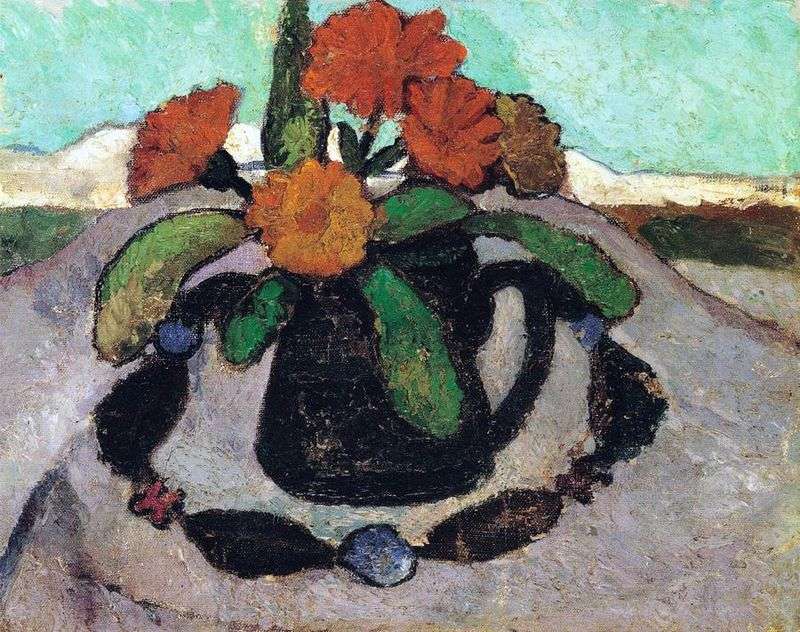 "Still-life with roses against a landscape". The landscape is very conditional. A jug with a bouquet stands on some kind of symbolic dais, maybe it is a hill or a stone covered with an old tablecloth. And the pale green background is unobtrusive, with small mounds and hillocks in the distance.
The jug gleams merrily in the sun, the flowers will soon unfold completely, and the fragrance of roses is about to be heard. Simple large and small beads complete the design. Made from a simple ornamental stone, they are not distinguished by brilliance or color, only a beautiful shape and a rhythmic change in size.
This attempt to bring the still life out of the room, into the air and the expanse of the fields, proved to be successful. Still life attracts the attention of surprise decisions and lyricism.