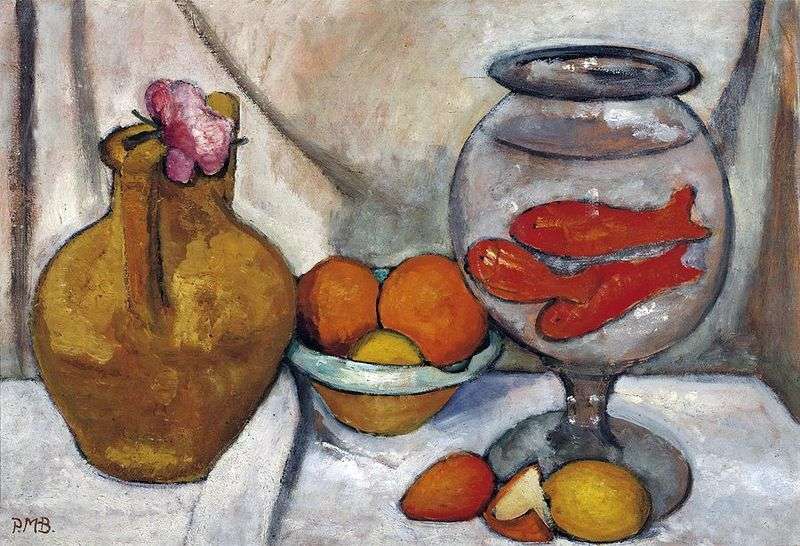 "Still life with goldfish". On the left is a simple earthen jar, on the right is an aquarium with fish. The composition is uncomplicated, but what colors! Simply magical, they enliven the picture and tie the details together.
A simple composition has created an interesting plot. The flower on the jug attracted the attention of the fish and together they rushed to the left to look at this nevidal. And already in the picture there is a movement, and therefore life.
Fruits in a ceramic village bowl also shine with bright colors. The lemon on the table is an additional color spot, and the peel
from an orange slice makes the scene warm and homely.
Paula Moderzon-Becker's still lifes are distinguished by their vitality. The word still life in translation from Latin means "dead nature." If we recall the classical still lifes of great artists, we see a frozen dead nature in front of us, in contrast to wildlife. The luxurious pheasants killed on the hunt, the grandiose draperies, the glitter of silver utensils – everything froze forever. And with Paula everything comes to life and in this is the unique charm of her still lifes.