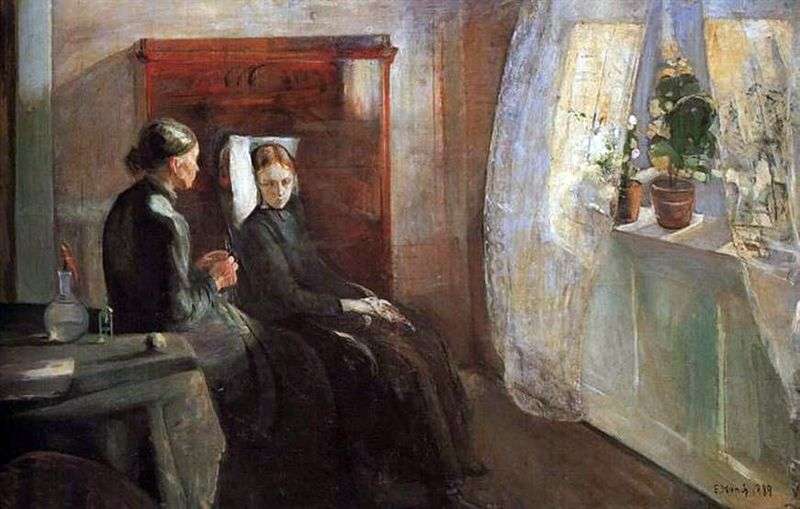 The year 1889 became difficult for the artist, he was seriously ill, but after his illness, during his recovery, he wrote a very autobiographical tightly "Spring". It combines memories of his own illness, and the illness of his sister, who took her to the grave. In this work, the mature artistic mastery of Edvard Munch was revealed, for which the artist was awarded a state scholarship, thanks to which he was able to go to Paris.
The picture is filled with a large number of interior items, bringing work closer to realism. As in the picture "Sick Girl" the main artist is the sick girl. Her very pale face, which even a snow-white pillow cannot shade, contrasts with the healthy blush of the woman sitting next to her, her mother. Evidence of a young girl's illness – a medicine bottle and a round carafe with water are contrasted with sunlight shining from the window in excess. A fresh breeze blowing light curtains contrasts with the gloomy, heavy furnishings in the room.
"Spring" is the most significant work of Munch of that period of his work. On this canvas, the ease and freshness of impressionism is found with the precision and detail of naturalism. The dark, heavy tones of the left part of the picture, personifying fear, illness, despair, coexist with light, light in the right, which give hope and faith in the good.