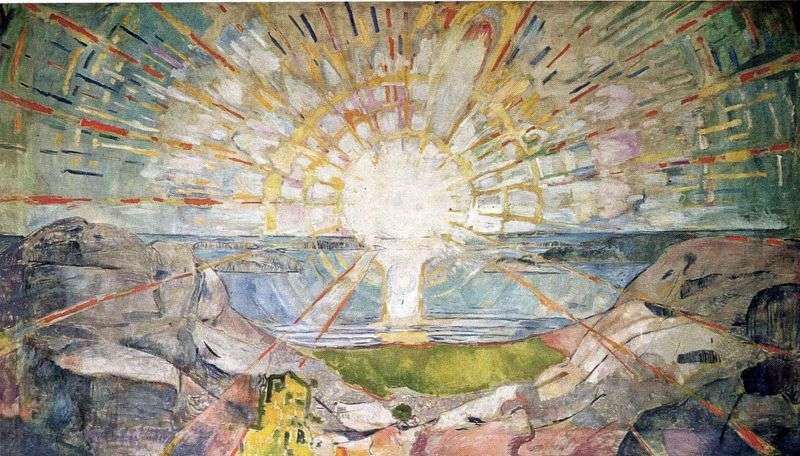 Wall paintings made by Munk for the University of Oslo, marked a change in the artist's attitude. Somewhat artificial optimism comes to replace longing and disappointment. Although Munch had never worked with such large-scale paintings before, he did an excellent job with the task before him.
The most successful was his painting, the main theme of which was the Sun – the eternal source of light and life. It is depicted by Munk reflected in the water of one of the fjords of the southern coast of Norway, but it is written in such a bold and stylized way that makes you remember abstract artists.
Working with this order, Munch painted in oil on canvas, which allowed him to achieve amazing effects of color and texture, not even comparable to those commonly associated with wall paintings.