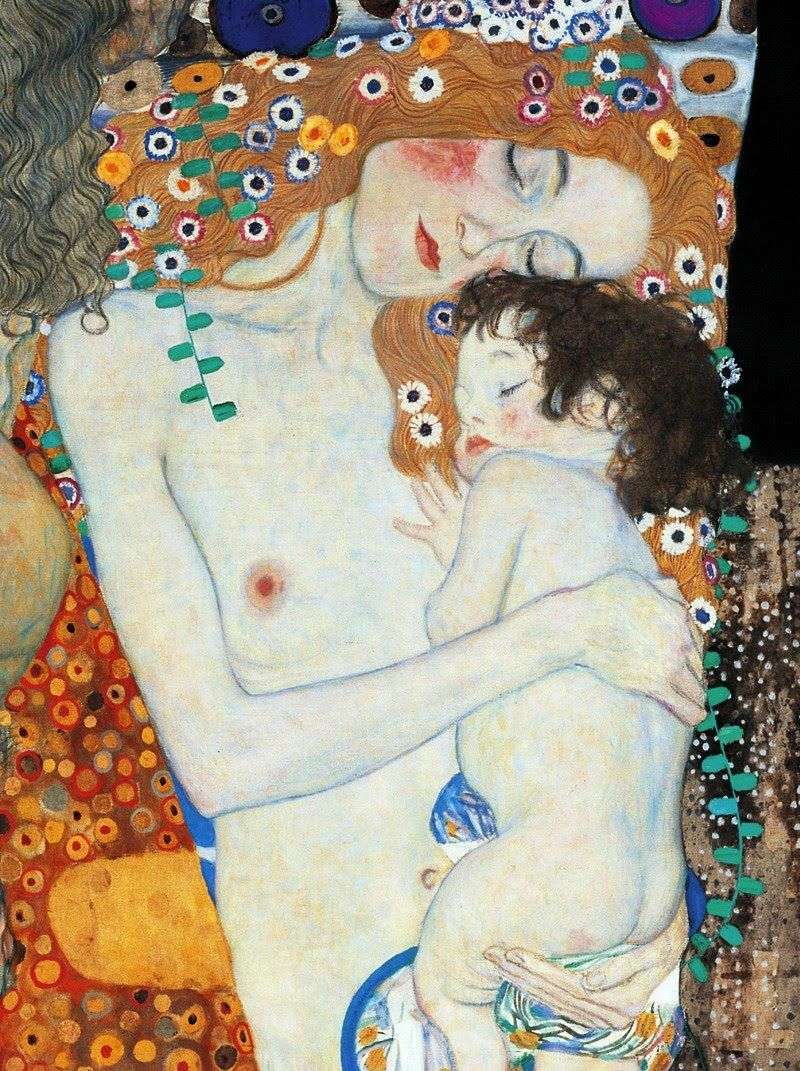 Austrian artist Gustav Klimt, in general, is not one of those who could be called the world he is a celebrity, rather, one of those who was well known in a small circle. However, the posthumous fame has put everything in its place. Today, and public galleries and private collectors consider it an honor to have meetings in the Klimt paintings.
The composition of the Mother and Child is the only part, albeit basic, paintings, bearing the name of the three-age women. Almost every great artist there is a theme that runs through all his work. In Klimt has become a topic of the cycle of human life. A woman is a creature that brings and gives life.
Pictured here is a young woman with a baby, researchers tend to call worldly Madonna. It is immersed in a deep sleep without any disturbing dreams, playing on his cheeks flush, right breast exposed, but this is not seen no shamelessness beautiful, young body and the same breast. Child touching clung to his mother and calmly went to sleep on the other side of the chest. But, of course, of particular interest are not the two central figures of composition, but a floral ornament, framing them.
Flower carpet as if dripping with gorgeous hair woman and spreads across the left side of the web. And green twig with a few leaves as if encircling mother and child around