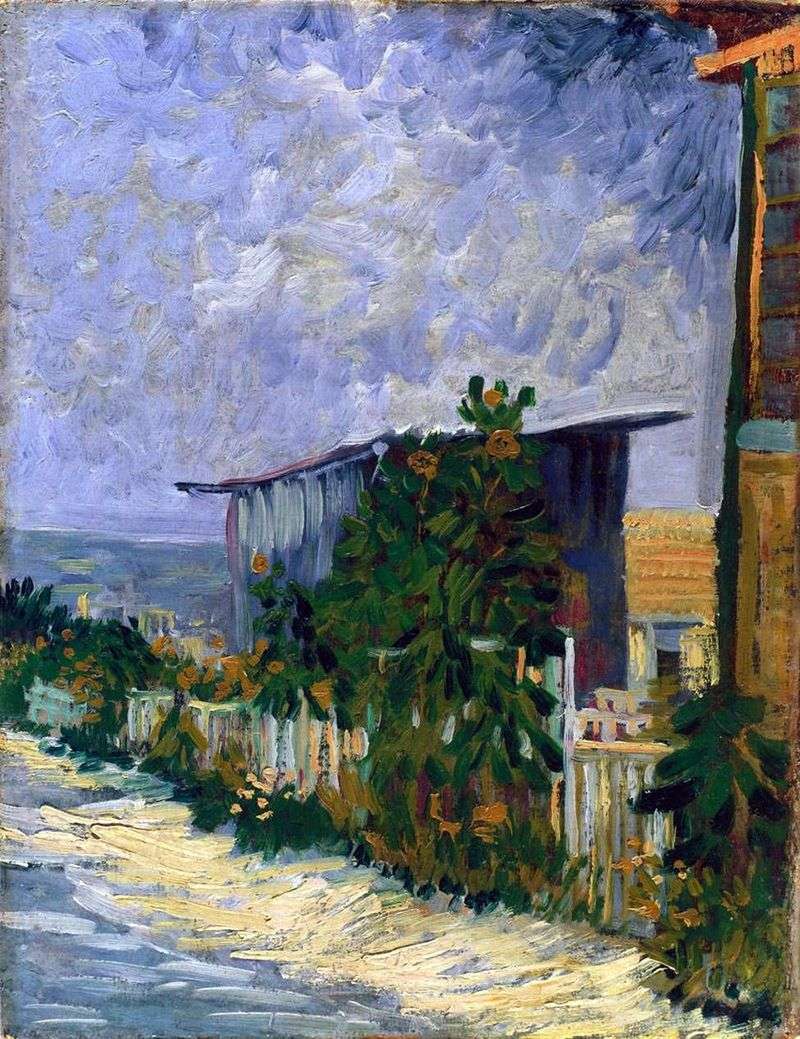 In 1887 Van Gogh got acquainted with the ideas of the Impressionists and radically changed his approach to painting. Innovative art was built on the desire to convey a lively perception of nature by man, without choosing subjects, thinking through the composition, excessive idealization. Drawing landscapes from nature, Van Gogh seeks to show his impressions of the infinite variety of its states.
The country motifs of Montmartre served as plots for the paintings of many impressionists. Van Gogh often wrote his vast expanses, fields, gardens. Separate houses, small village corners also aroused considerable interest.
In this work, he painted a small piece of a rural path with sunflowers growing along it. Restricting the composition on the right side of the wall of the house, Van Gogh showed wide open spaces, which are visible beyond the village. But the main hero of the picture is the artist makes sunlight, thanks to which all the colors of nature become brighter and thicker.
The extraordinary blue of the sky reflects on everything that is on the ground, and on its background the warm colors of sunlight begin to play even brighter. It is thanks to this game that the simple motive conveys the unusually bright emotions caused by the sun and summer heat.