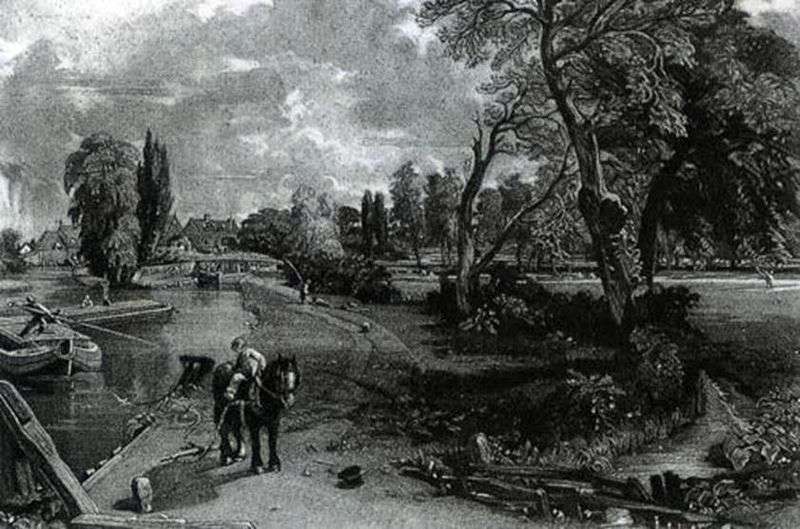 Constable several times made attempts to earn money by selling reproductions of his paintings. The fruit of the most famous attempt was the album "The English Landscape", which included 22 prints made in the mezzo-tinto technique. It came out in parts from 1830 to 1832.
Technique mezzotinto was' at that time very popular, it allowed to achieve very high quality reproductions. For the production of engravings, Constable hired a famous master David Lucas, although it is known that one or two plates the artist made his own.
In addition, Constable wrote the preface to the album, in which he set forth his artistic credo. Unfortunately, the "English landscape" was not in great demand, and its publication was unprofitable for the artist. When in 1843 the first biography of Constable was being prepared, the artist's daughter was able to provide publishers with more than 4000 unsold sheets with engravings. Above, one of them is reproduced.