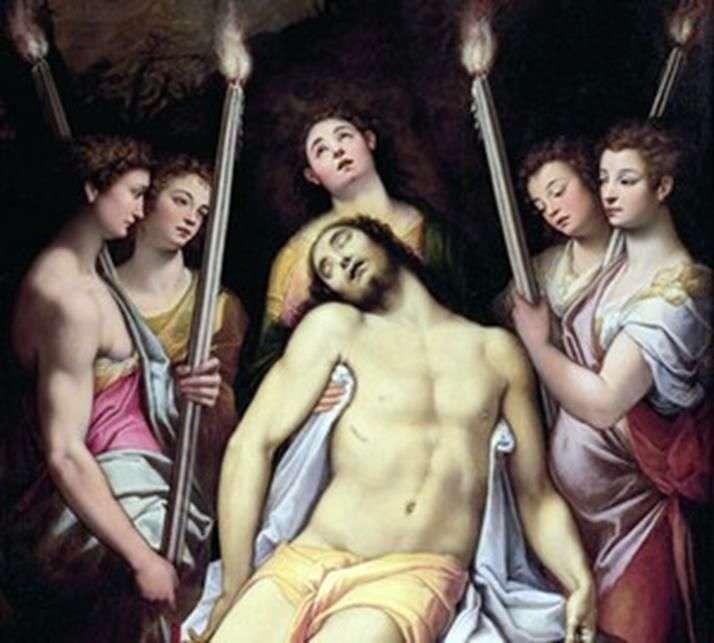 Roman artist, a representative of Mannerism, Federico Dzukkari turned in his painting to a fairly rare iconography – Lamentation of the Savior removed from the cross by angels. In the cave where the burial of Jesus is to take place, angels stand around him with torches in their hands.
One of them, raising his eyes to the sky, supports His body, in the image of which the artist was inspired by the art of Michelangelo Buonarroti. The powerful torso of Christ by Dzukkari goes back to the paintings of the Sistine Chapel, and His pose and elongated, heavy body resemble the last work of Michelangelo –
the sculptural group "Pieta Rondanini".
However, in the elongated figures of the angels, several artificial colors of robes, endless flexible lines and the deliberate beauty of the entire depiction, the Mannerist's brush is visible. The painter placed the scene in the bright light of the torches, dispelling the darkness of the cave, thereby strengthening the effect of the unusual event taking place in the picture.