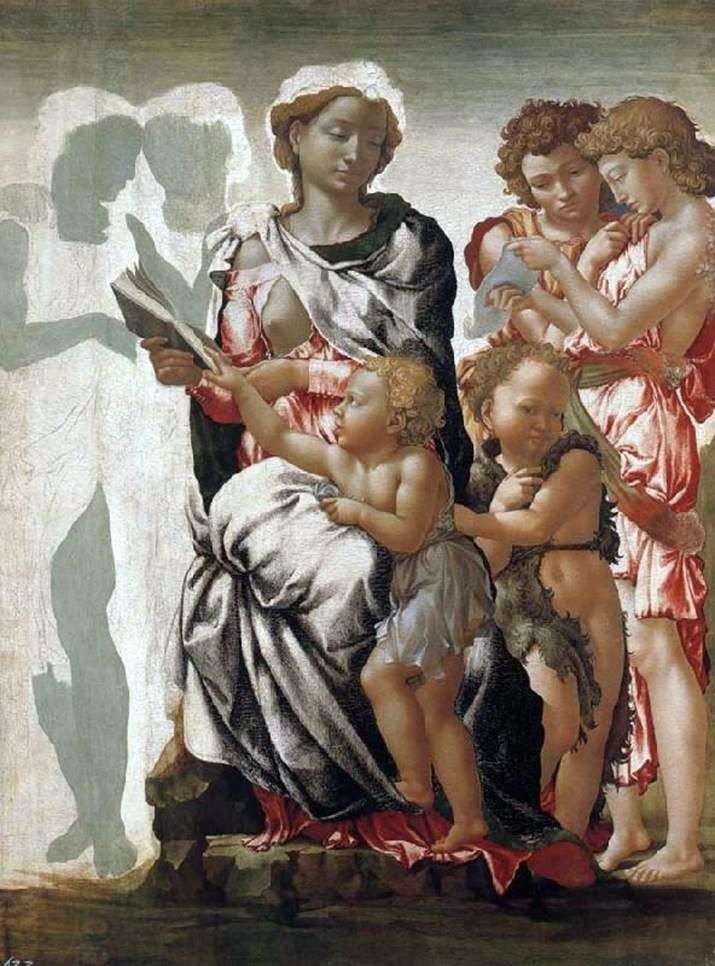 The only picture on the wooden board, regarding which there is no doubt about the authorship of Michelangelo, is considered to be "Tondo Doni".
However, in recent times, experts have tended to include Michelangelo and the unfinished painting "Madonna and Child, John the Baptist and Angels" as such works. It is called the Manchester Madonna, because it was first shown to the general public at the 1857 exhibition held in Manchester. The "Manchester Madonna" differs from the "Tondo Doni" both in its rougher style and in that it is written in tempera, rather than
oil. All this allows to refer "Madonna" to the earliest works of Michelangelo.
Renaissance artists used poplar as material for the board. Michelangelo's brushes belong to two more paintings on wooden boards, "Leda and the Swan" and "The Temptation of St. Anthony", but they came down to us only in copies.