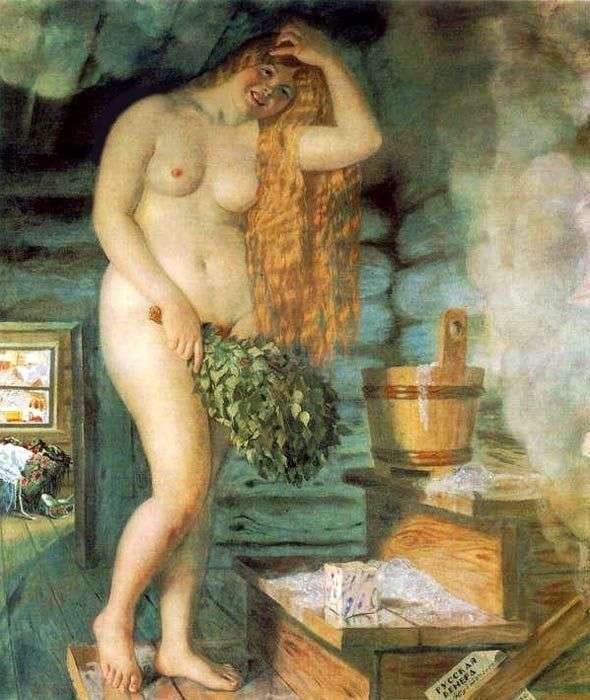 It seems incredible that this huge picture was created by a seriously ill artist a year before his death and in the most unfavorable conditions. Only the love of life, joy and vigor, love of his, Russian, dictated to him the picture "Russian Venus".
A young, healthy, strong body of a woman glows, her teeth shine in a shy and at the same time innocently proud smile, plays the light in silky loose hair. It was as if the sun itself had entered, along with the heroine of the picture, in a dusky usual bath – and everything was illuminated here! Light shimmers in lather; the wet ceiling, which reflected the clouds of steam, suddenly became like a sky with lush clouds. The door to the dressing room is wide open, and from there through the window one can see the winter city flooded with sun in the frost, the horse in the harness.
The natural, deeply national ideal of health and beauty was embodied in the "Russian Venus". This beautiful image became a powerful final chord of the richest "Russian symphony" created by the artist in his painting.