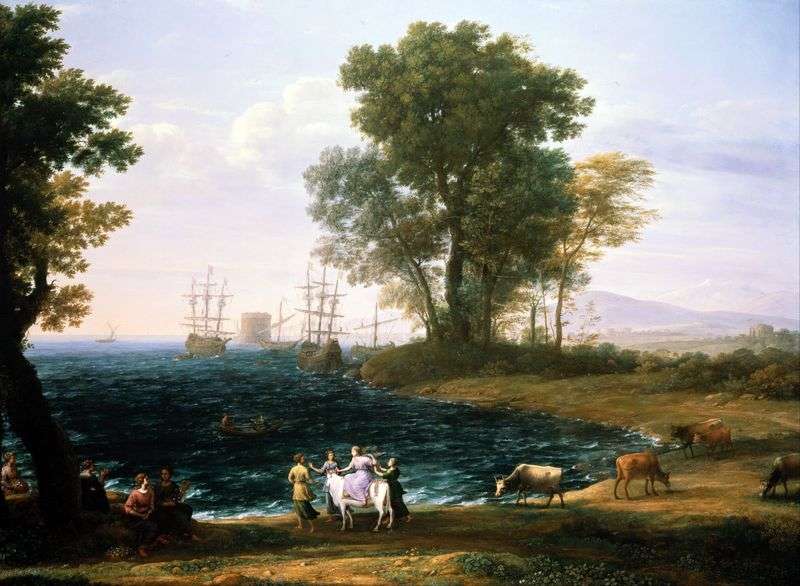 The flowering of creativity Claude Lorrain falls on the 50s. XVII century. During these years he created the best of his works. So, in the painting "The Abduction of Europe", he reflected a full and rich image of nature. The plot, which the artist revealed in the background of the landscape, served only as a basis for writing a marine panorama. To diversify the picture, the artist also captured a group of people on it.
Subject episodes, which Lorrain mostly borrowed from ancient mythology or from the Bible, were sometimes written not by the master himself, but by other artists. The beautifully
constructed composition of the landscape allowed Lorren to create a sense of space, spaciousness and light range, delighting fans of his work.
The foliage of the trees in the center of the composition looks light, as if penetrated by sunlight. Mast ships, mountains, outlines of the tower in the distance – all this is surrounded by a soft haze of air. Despite the name of the picture, careful lighting gives it a kind of lyricism, the whole picture breathes harmony and happy peace.