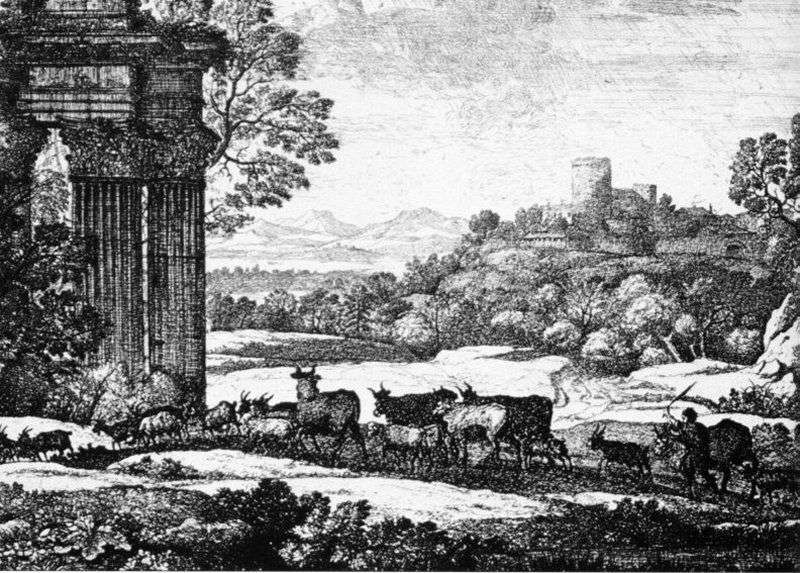 Authorship of 44 prints Lorrain finally confirmed by the researchers. There are still some doubtful works in this sense. Most of the surviving engravings Lorrain created at the beginning of his career.
It is possible that at an early stage the artist worked so actively in this technique, trying to gain fame, and later simply did not consider it necessary to continue work in this area. But, nevertheless, he released two new prints in the early 1650s and three more – in the early 1660s.
The engraving "The Herd Returning Home in the Rain" appeared after almost a decade's break. Early engravings of Lorrain are rather weak technically, but later the hand of the master gains confidence. The lines of the artist's later works are becoming more and more subtle and diverse, they perfectly convey all the shades of lighting and reproduce the texture of elements of the landscape.