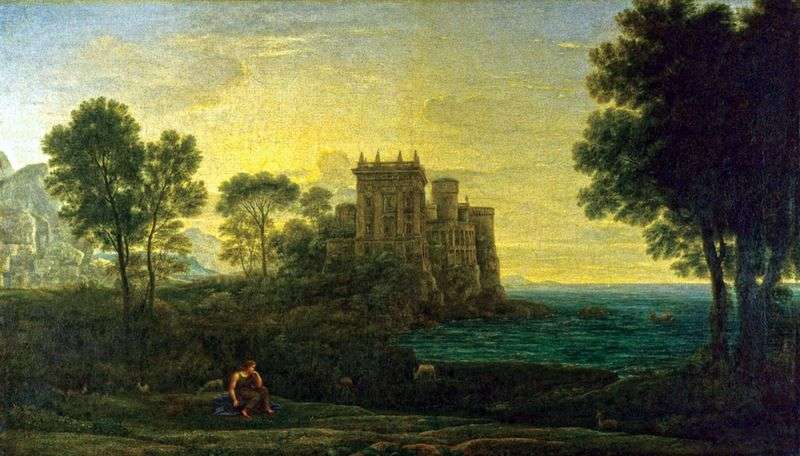 The second title of this work, the Enchanted Castle, appeared in 1782, when an engraving was made from the painting. It is unusually successful, for it perfectly corresponds to the mystical atmosphere of this work.
The biographer of Lorren Philip Baldinucci called the presented landscape "unsurpassed in beauty", considering it to be the pinnacle of the artist. Interesting is the fate of this picture. Lorrain wrote it for his regular customer Lorenzo Onofrio Colonna.
She came to England in the 1720s, was immediately purchased and remained in private collections for a long time. Only in 1981, it acquired the National Gallery. Baldinucci calls this painting "Psyche on the Shore," directly linking its plot with the ancient myth.
Psyche is depicted sitting next to the magic palace of the god Cupid, who, at first falling in love with Psyche, after – for disobedience – left her. In the end, the lovers, having undergone a series of hardships, reconnected.