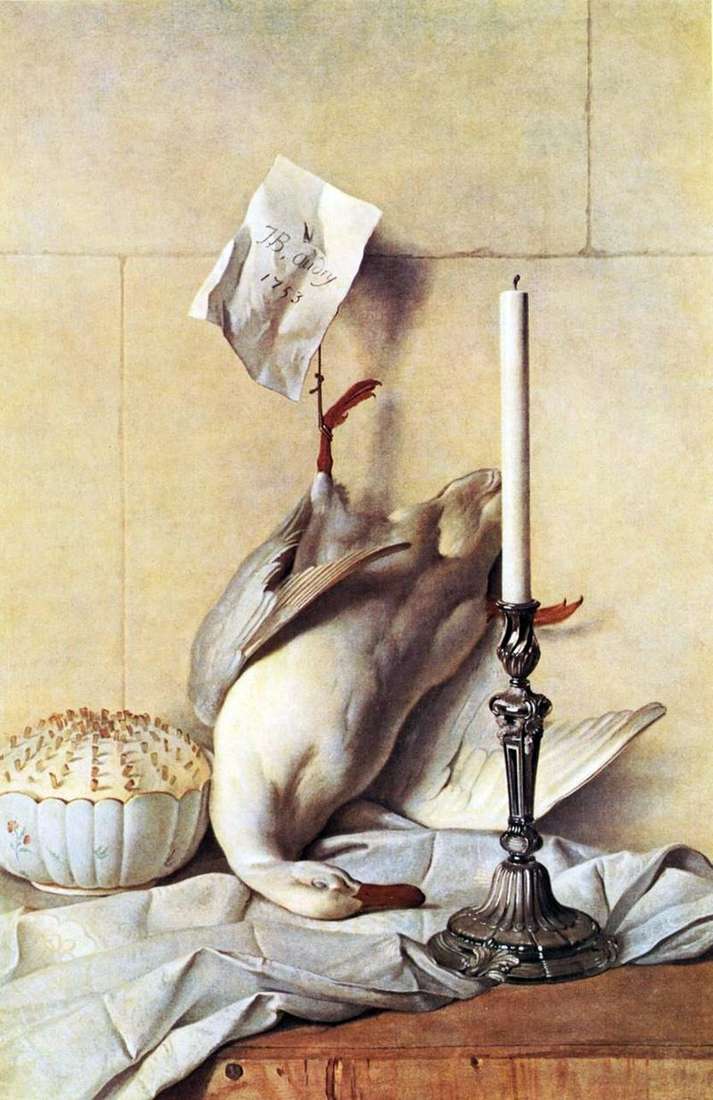 French artist of the Rococo era Jean-Baptiste Oudry is well known as a master of still life on a hunting theme. He studied in Paris in the workshop of Larzhiler, studied the art of the Dutch and Flemish, but the academic career of the artist, despite the addiction to the still life, began with religious painting and ceremonial portraits.
Only from the second half of the 1710s the still-life took the main place in his work. The art of Oudry was seen, and in 1723 he received a royal order for an image of hunting scenes for the palace of Chantilly. From all over Europe, hunting fans turned to him with orders,
and Oudry sometimes had to duplicate some of the compositions. Since 1734 the artist was the director of a trellis factory in Beauvais, and since 1736 – the senior inspector of the Tapestry manufactory in Paris, for which he created many originals with scenes of hunting.
"White Duck" is one of the most famous works of the master in which he demonstrated a brilliant ability in the transmission of chiaroscuro and color ratios, creating the effect of "bluff" – a popular reception in "tapestry painting" of that time and used also in decorating interiors creating an illusory space with seeming real objects. Other famous works: "Still Life with Fruits". 1721. The Hermitage, St. Petersburg; "The dog is on the counter in front of the partridge." 1725. The Hermitage, St. Petersburg; "The foxes." The Hermitage, St. Petersburg.